We're going to see Wahaj Ali, Durefishan Saleem and Tooba Siddiqui in a thriller very soon
– IMAGES-DAWN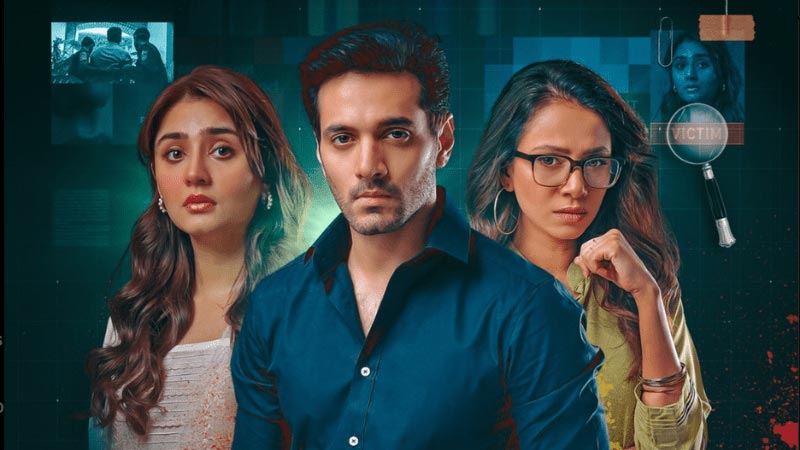 ahaj Ali is on a roll. He's got projects lined up, one after another and the latest on the list is an upcoming drama starring him along with Durefishan Saleem and Tooba Siddiqui. The first teaser for the untitled drama just dropped and it's intriguing.
The series was first announced last year, when shooting began, but this is the first teaser shared by Geo Entertainment and 7th Sky Entertainment.
The teaser starts with a woman asking, "Who is the real criminal? Are they really criminals or are they portrayed as one?" and then another woman says, "In this world, we give the most importance to the ones who are famous, hence the innocent ones are always marked as criminals." The description reads, "Every step closer to the truth reveals a darker reality!"
The drama has been written by Shah Yasir and directed by Mehreen Jabbar. She last directed the web series Ek Jhooti Love Story for the Indian streaming platform Zee5, hence this will be her return to Pakistani TV.
Atiqa Odho, Mohammed Ehteshamuddin, Zhalay Sarhadi and Tazeen Hussain will also be seen in pivotal roles.
Jabbar has collaborated with Siddiqui several times in the past, including in Wapsi, Vasl, Dobara Phir Se and Farar.
Ali has been praised by viewers for his on-screen chemistry with his costars, including Hania Aamir in Mujhe Pyar Hua Tha and Yumna Zaidi in Tere Bin. It'll be interesting for the fans to see his camaraderie with his leading ladies in this drama.
Saleem was last seen in the drama Kaisi Teri Khudgarzi. In an interview with BBC Asian Network, she said that the drama put her on the radar, but she wouldn't want to a story or a role like that again. "Dur-e-Fishan would not watch a genre like or would even like to work in something like this again. But Dur-e-Fishan belongs to a kind of society where people really like any woman being saved from any toxic area around."
The actor revealed that she has received more scripts that portray women as independent beings, she wonders how they will perform. "But again, are these types of dramas that will do commercially well? We hope so because it's all a chain of producers getting their money back. If you're not giving them the views, no matter how progressive, feminism-driven the drama might be, they won't be able to make another one."
Given her comments, fans are excited to see the kind of role she has chosen. We're pretty sure we're in for something interesting.
When the show was initially announced, the title was Jurm, however, since the current teasers don't have a title, it's unconfirmed whether the title remains the same. The release date has yet to be announced as well.
Read More...