'Chaudhry & Sons' is more than just a Ramzan drama
– GLOSS ETC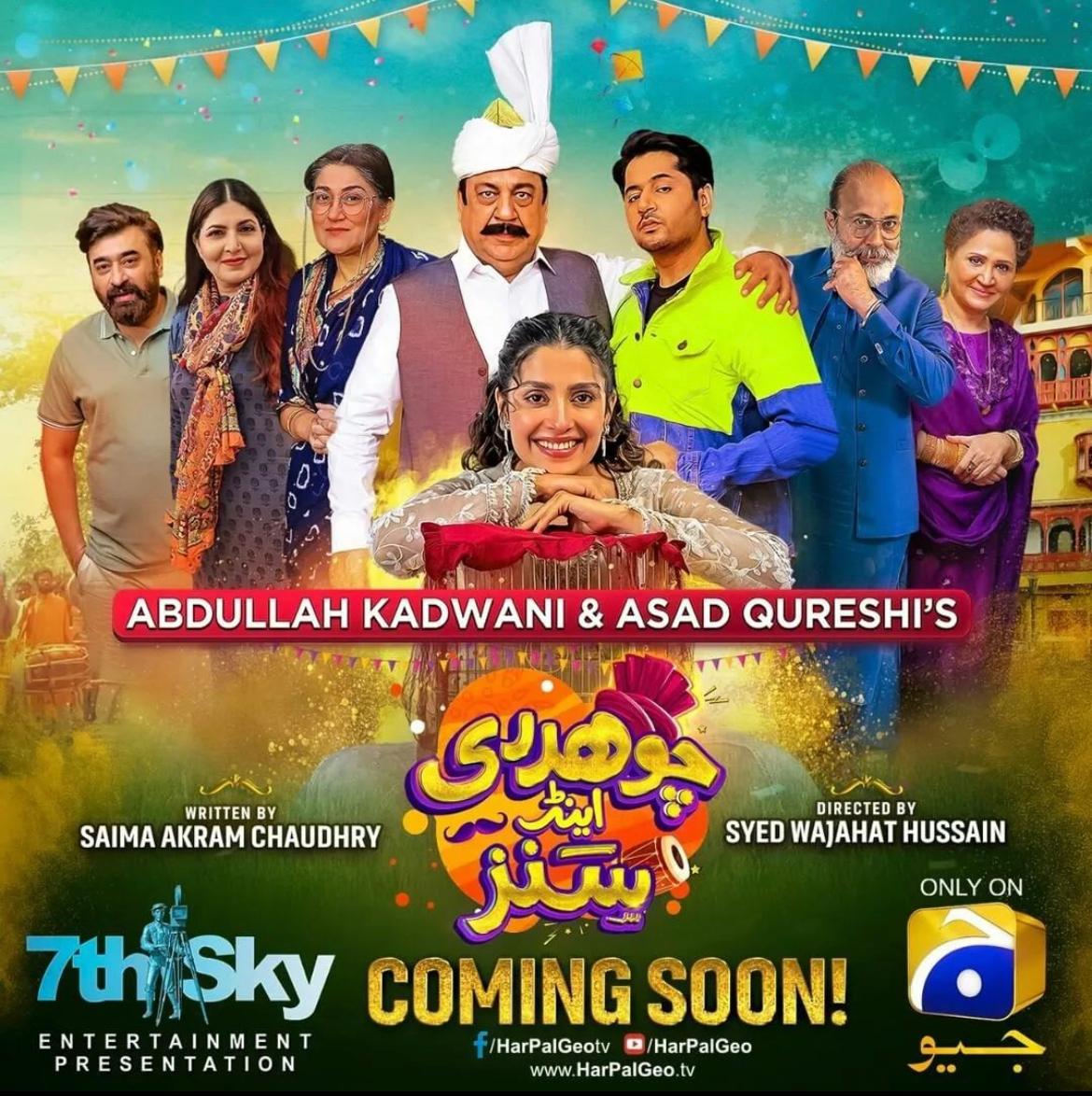 A boy called Billoo and a girl called Pari. Some tussles, smart-alec dialogues and what looks like a laugh-a-minute love story – the initial teasers of 7th Sky Enertainment's upcoming Chaudhry & Sons certainly pack in the punches!
Scheduled to air on Geo Entertainment every day during Ramzan, the drama is certainly highly anticipated – and with good reason. There's the cast: an all-new pairing of Imran Ashraf Awan with Ayeza Khan and the ingenious Sohail Ahmed in a prominent part as the titular Chaudhry. His grandson is Imran Ashraf aka Billoo. Ayeza is the garrulous, firecracker Pari. Irsa Ghazal is Pari's daadi. Knitting the story together is Wajahat Hussain who is proficient at churning out hits, may it be the tragic romance Khuda aur Mohabbat 3 or last year's Ramzan special Ishq Jalebi. Another Ramzan favorite, Saima Akram Chaudhry – with scripts like Suno Chanda, Ishq Jalebi and Chupke Chupke to her credit – has written the story. Lastly, the drama is being produced by hit pair, Abdullah Kadwani and Asad Qureshi of 7th Sky Entertainment,
Our hero Imran Ashraf, though, insists that the drama is more than just a Ramzan comedy. "The comedy is there but it is also a drama, overall, with a story that has its highs and lows," he promises. "And Billoo is the classic hero. Yeh who hero hai jissay waqai mein hero kehtay hain (this is the sort of hero who truly exemplifies a hero). He is flawless: ethical, comic, silly but when the need arises, he is a hero through and through."
There's more. "I think that the genuine love that Sohail Ahmed sahab and I will translate well on screen," says Imran, "and Ayeza's performance is amazing."
It will be interesting to see Imran in a new avatar. He is also currently starring in another hit drama airing on Geo TV, Badzaat, playing the misjudged, tortured leading man. The garrulous Billoo will be a sharp contrast to Badzaat's tragic Wali and it will be interesting to see the actor prove his mettle in both roles, both airing during the week, on the same channel!
Billoo and Wali – two very different shades to Imran Ashraf Awan
What else do we know about Chaudhry & Sons at this point? Billoo evidently belongs to a pehlwan family but he himself is a city boy. Pari is from Hyderabad. The chemistry between the two of them looks great, based on the teaser. There are going to be some family politics at play, possibly rooted on Billoo and Pari's different backgrounds.
Entertaining, but with a moral at its heart – Chaudhry & Sons promises to be a favorite in the coming weeks.
Read More...