We're Excited For Haroon Kadwani & Kinza Hashmi's Upcoming Telefilm Ruposh – Here's Why!
– DIVA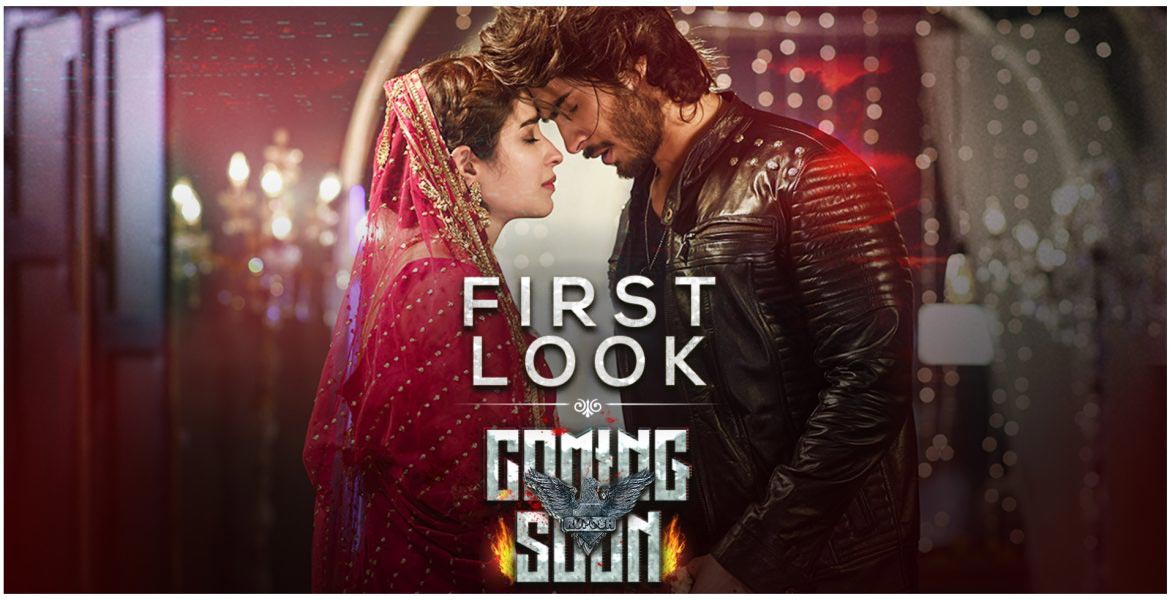 With new blood coming into the entertainment industry, the face of Pakistani films and television is swiftly changing into one where fresher stories are coming out featuring a plethora of new shining stars worthy of adoration and appreciation! Amidst them, two who have showcased their talent massively in the recent past and are all set to do so once again with their latest telefilm, Ruposh, are Haroon Kadwani & Kinza Hashmi!
With its first look dropping over the weekend,  7th Sky Entertainment's Ruposh looks like a project that is all set to capture our hearts and minds with its brilliant mix of creativity, narrative, and of course, a massive entertainment quotient. We already know Haroon and Kinza are going to prove their mettle once again and we bet the dynamic story is going to keep us glued to our seats!
But, what are we the most excited about? Diva reveals…
Love Is In The Air!
A narrative that revolves around the themes of love, hate and intensity – elements, which always brings out nuances of the story – Ruposh has all the ingredients befitting a story our audiences love. We saw the first look introducing us to the pair played by Haroon Kadwani and Kinza Hashmi and the many phases that they will go through emotionally. Amidst all of it, we saw the many hues of love, where the crackling chemistry between the pair and their narrative arc both shined through. We just adored Haroon Kadwani's confident and rebellious character contrasting with Kinza Hashmi's kind-hearted and innocent avatar!
Fashion Forward
Any telefilm that focuses on the style and fashion quotient – as much as it does on the other creative elements – is already a winner for us! We felt that Ruposh surely gives great attention to detail on the look and appearance of both the lead actors. Haroon's whole new avatar as the dejected and heartbroken lover with a rebellious streak has come out perfectly in the way he has been styled! Likewise, Kinza Hashmi's subtle yet elegant dressing reveals a lot about how her character is going to be like! We're surely noticing the subtle hints in their accessories, and we bet so would you once you watch it!
Top-Notch Production Quality
With just the first look, it was quite evident that Ruposh isn't going to be a small deal. From its production quality to its brilliance in aesthetics of the visuals, it all looks top-notch. We've been fans of Abdullah Kadwani and Asad Qureshi's 7th Sky Entertainment and Geo Entertainment mission to always make their projects look larger than life, and truly, they haven't disappointed us. Be it the cinematic shots, complemented with great attention on lighting making the whole look grand and majestic or the direction by Ali Faizan, which makes each scene gripping and effective, Ruposh is a true delight. We also cannot stop loving the extensive locations and set design that truly left us wanting for more!
Music & Melody
What's a good Pakistani entertainment project without good music, right? That's why Ruposh is already making us excited with its dynamic range of music! We find that the music is upbeat and quite edgy signifying the intense and thrilling emotions that the teaser conveys! The overall song with its mesmerizing melody and heart wrenching lyrics delivers a powerful impact and we bet it's going to be loved quite a lot by the audience! We love it when the music is able to emote a myriad of emotions, and thus, we are eagerly waiting for more updates regarding this project and all that it has on offer!
Mesmerising Motion Posters
We love it when projects take innovative routes in promoting their content, and Ruposh has done exactly that by releasing their motion posters! We saw two motion posters being shared by Haroon Kadwani and Kinza Hashmi on their Instagram profiles, which showcased moods of their avatars. In Haroon's central pose, we saw a reflection of the intensity that his character will experience in love. In the other one, we can see Kinza's doe-eyed looks giving us an idea of what sort of companionship and chemistry the two characters will share.
Read More...