This year Geo's series Dikhawa and Makafaat are simply a must watch and here's why!
– FHM PAKISTAN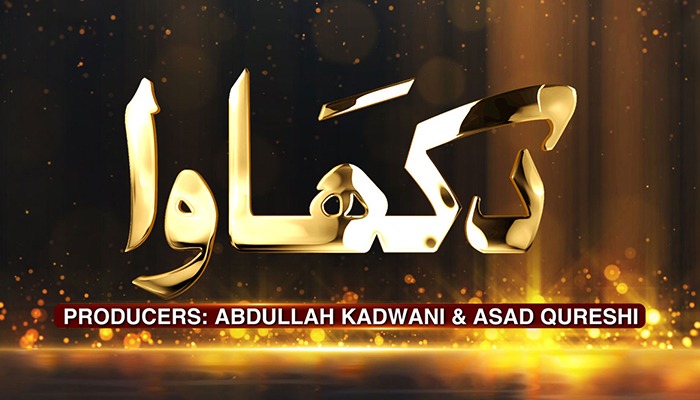 With lives restricted to home, we have nothing else to do than binge on a mega series and spend our quarantine season talking about it day in – day out. Now that Ramazan has graced us with its blissful days, the culture of Ramazan transmissions has changed completely with regards to the current global pandemic. Amidst all this, Geo has yet again set the bar high. Yes, you got it right, we are talking about the channel's most talked about series 'Dikhawa' and 'Makafaat' that have totally kept us glued to our tv screens this Ramazan!
After the huge success of 'Makafaat' last year in Ramazan, Geo is back with another mega-project 'Dikhawa', a series with different morality based stories. It depicts the importance of simple living and how pretentious living can lead to dreadful consequences. Whereas, the steps taken with empathy and a pure heart will lead to joy and peace ultimately.
The best part about both the series is that they are not your typical 'one-go' drama serial, in fact, they both consist of a series of different stories – a new one for each episode. So, if you miss a day without tuning in, you haven't missed out on anything! Both drama serials have meaningful lessons for the audience, especially considering it is Ramadan. They not only engage with aspects of our societal issues but encourages you to look at life from a different perspective.
'Dikhawa' is this year's new offering from the channel, which tells a different story from our everyday life about people who fall prey to the evil of pretentious living and its consequences. The series airs every day at 5:30 PM on Har Pal Geo as part of their Ehsaas Ramzan transmission.
'Makafaat' on the other hand, with its successful airing last year in Ramazan, is back again with its second season highlighting the message of "what you sow, so shall you reap". The series airs daily at 7pm after their Ehsaas Ramzan transmission on Har Pal Geo.
Both dramas have been produced by Abdullah Kadwani and Asad Qureshi's 7th Sky Production in association with Geo – the duo behind the channel's success over the last couple of years. Not only that, but all the stories have been written by the most acclaimed and highly talented writers in their field, as every episode that we have come across till date offers quality content.
Read More...