'Tere Bin': Most popular Pakistani TV drama of 2023
– MEGA NEWS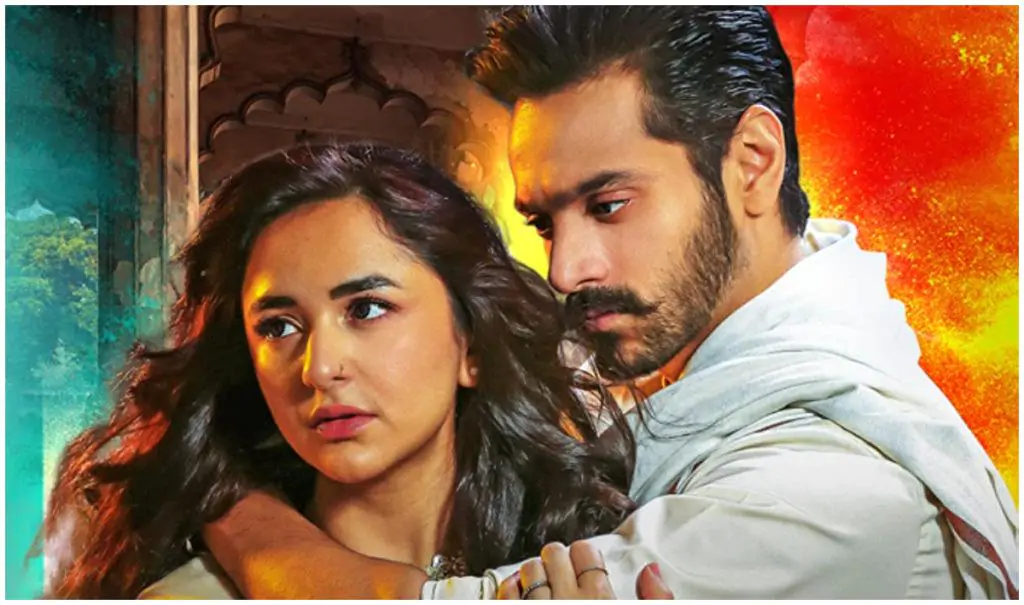 Pakistani TV dramas have gained immense popularity in recent years, and one of the latest additions to this list is the romantic drama 'Tere Bin'. The show has garnered a lot of attention for its engaging storyline and talented cast. In this article, we will cover everything you need to know about the show, including the cast, plot, and where you can watch it.
Tere Bin cast:
The cast of 'Tere Bin' features a variety of talented actors. The main characters, Meerab and Murtasim, are played by the popular actors Yumna Zaidi and Wahaj Ali, respectively. The supporting cast includes renowned names like Sabeena Farooq, Hira Soomro, Bushra Ansari, Fazila Qazi, Farhan Ali Agha, Agha Mustafa, Sohail Sameer, Seemi Pasha, and Mahmood Aslam. The show is directed by Siraj Ul Haq and produced by Abdullah Kadwani and Asad Qureshi under the banner of 7th Sky Entertainment.
Tere Bin story:
The story of 'Tere Bin' revolves around the central characters of Meerab and Murtasim. Meerab is a brave and talented young woman who has a difficult past, while Murtasim is a wealthy and conceited young man who has everything he could want in life except for love.
It revolves around Meerab, a brave and gifted young woman, and Murtasim, a wealthy and attractive young man with a conceited personality. Despite their differences, Murtasim is drawn to Meerab's courage and self-assurance and develops feelings for her. However, Meerab remains unresponsive to his advances, leading to a series of plot twists and surprises that will keep you captivated.
Despite their differences, Murtasim is drawn to Meerab's strength and self-assurance, and he begins to develop feelings for her. However, Meerab is hesitant to reciprocate his feelings due to her past experiences and her own personal struggles.
As the story progresses, the characters face various challenges and obstacles that test their love and commitment to each other. There are several plot twists and surprises that keep the audience engaged and hooked to the show.
The show also explores themes of family dynamics, societal pressures, and the importance of forgiveness and second chances. The characters are well-developed and their relationships with each other are explored in depth, making for a rich and nuanced storyline.
Overall, 'Tere Bin' is a romantic drama that explores the complexities of relationships and the power of love to overcome obstacles.
Where to watch Tere Bin:
If you're wondering where you can watch 'Tere Bin', the show first aired on Geo TV in December 2022. You can catch up on past episodes on Geo TV's official website or YouTube channel. You can also watch the show on the streaming platform, Vidly. The show airs every Friday at 8:00 PM PST.
Tere Bin OST:
The OST of 'Tere Bin' is just as captivating as the show's storyline. Sung by the renowned singers Aima Baig and Asim Azhar, the song is composed by Qasim Azhar and written by Sabir Zafar. The music video features Yumna Zaidi and Wahaj Ali, who bring their chemistry from the show to the screen.
'Tere Bin' is a must-watch for anyone who enjoys romantic dramas with a gripping storyline and talented cast. The show has already gained a lot of positive attention from viewers and critics alike. With its captivating plot and stellar performances, 'Tere Bin' is sure to keep you hooked until the very end. It is undoubtedly one of the most trending Pakistani TV dramas of recent times. Since its premiere on Geo TV in December 2022, the show has garnered a massive following and has received widespread critical acclaim for its engaging storyline, excellent writing, and superb performances by the cast.The show has become a sensation on social media, with fans eagerly discussing and dissecting each episode as it airs. The characters have become household names, and their on-screen chemistry has been praised by many.
Read More...