Teaser Review: Cheering for the Angry Young Woman
– GLOSS ETC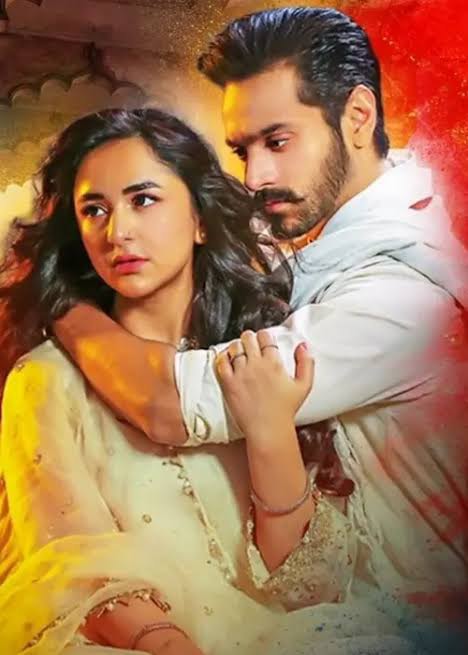 The teasers of 7th Sky Entertainment's upcoming drama starring Wahaj Ali and Yumna Zaidi, to be aired on Geo Entertainment, immediately pique interest. Credit for this, to a large extent, goes to the actors. Both are incredibly talented, with a reputation of being dedicated professionals. Any project that they work in is likely to pack in the punches with strong performances.
What helps is that the teasers hint at a full-on dramatic storyline with director Siraj-ul-Haq at the helm. The usual tropes adopted in dramas are there but with a twist.
Wahaj is very evidently the angry young man. He pushes people about and is used to getting his own way. There's that swimming pool in the background indicating that he's rich. In the case of most dramas, his leading lady would have had been a submissive do-gooder, bearing with his tantrums until she eventually won him over by her sheer – nauseating – goodness. Thankfully, this drama doesn't seem to have that sort of female lead. Yumna Zaidi is seen, fiery-eyed, chin held high, speaking for what she believes is right, matching Wahaj's arrogance with plenty of her own.
In one glimpse, Wahaj glares at her and tells her that she can't leave after having disrespected him. She stares right back at him and states, "Disrespect toh mein tumhari tub karoon jub mein tumhari respect karoon'. (I would only disrespect you if I had first respected you.) His eyes widen in anger. Other small snippets show the two coming head to head again and again. A few more confrontational declarations are made. It'll possibly make for very interesting viewing.
These short teasers are perhaps evidence that drama narratives are slowly changing, pivoting upon strong female leads rather than the wallowing in misery, bullied woman. There are dialogues that are consciously added to scripts which depict a woman's strength and awareness of her rights. In this drama, Yumna is obviously a girl who doesn't get deterred easily.
There are similarly strong female-centric messages in the recent spate of dramas produced by 7th Sky Entertainment. In Chauraha, Madiha Imam's character confronted her kidnapper despite being afraid of him, refusing to let him get her down. In the currently airing Daraar, Amar Khan's character walks out on her cheating husband instead of slinking into a corner and allowing him to torture her further.
There are other dramas that push forward strongly female narratives; a Sinf-e-Aahan or a Bakhtawar come to mind.
Storylines are changing and this is heartening to see.
There are other elements in the upcoming drama – the name is yet to be revealed – that remind one of familiar scenes in recent popular projects. Yumna is seen visiting a mazaar where Wahaj also happens to be present. The mind immediately recalls the scenes from the mazaar in the hit Khuda aur Mohabbat 3. Wahaj stalks about, a white shawl draped across his shoulders, and you remember Imran Ashraf Awan in Badzaat which ended earlier this year. It's all packaging that his worked in recent past hits – it is likely to appeal to the audiences in this latest project.
Nevertheless, what truly appeals in this first glimpse is Yumna Zaidi in a role that she hasn't played before. She's a romantic lead but she's also evidently tempestuous, opinionated, with plenty of self-respect. There is also the risk that despite having a strong character, the story may end up focusing too much on toxic masculinity. It could be yet another rendition of 'Taming of the shrew', and really we've had enough of those.
For instance, one scene in the teaser shows Wahaj glaring at Yumna and then pushing her into a swimming pool. That's toxic, for sure. What one hopes to see is the girl taking on this obnoxious man and teaching him a thing or two.
We've seen plenty of the angry young man in dramas. It was about time that we saw an angry young woman. After seeing females getting pushed around again and again on TV, we want to cheer for the girl who stands her ground. This drama could maybe give us that opportunity.
Read More...