"Shahrukh ki Saaliyan" – A Pure Dose of Comedy comes to an End!
– LIFE SILLY.PK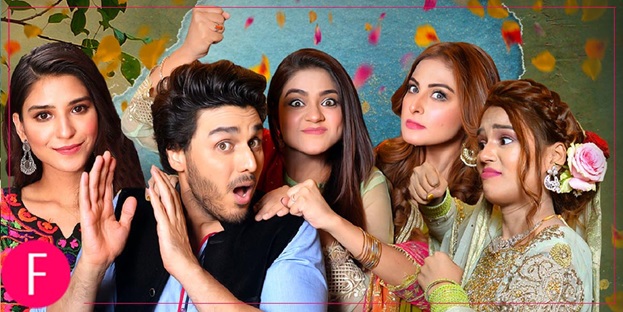 No one could have anticipated the overwhelming following that drama serial Khaani has picked up in 29 episodes, least of all its producers Abdullah Kadwani and Asad Qureshi. But it has broken all records and ratings have been sky rocketing – call that '7th sky rocketing' – consistently for months; even surviving the embargo on GEO TV channels.
"Khaani has broken all records and will be regarded as one of the most successful dramas in history," Abdullah Kadwani, one of the two directors at 7th Sky Entertainment, discussed when I met up with him and his counterpart, Asad Qureshi, at the 7th Sky offices in Karachi. "The consistent ratings of Khaani has exceeded the ratings of any other drama in the history of Pakistani dramas. We've seen a lot of successful dramas in the past, and we've actually made many of them, but I can't recall any drama serial previously, whose teaser would be trending on number one. Khaani is one such exception, as we've seen its teaser and episode trending on number one (on YouTube) simultaneously. The kind of buzz Khaani has created is unparalleled in the history of television in Pakistan."
Read More...