Sahir Ali Bagga & Hadiqa Kiani create magic in the OST of 'Bandhay Ek Dour Se'
– APD PRIME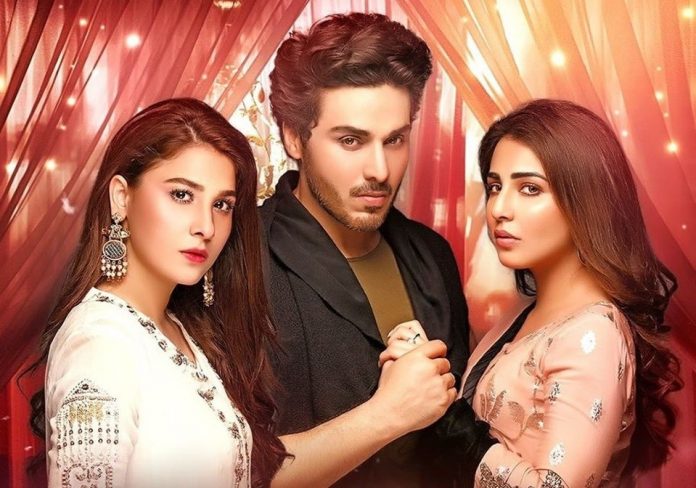 Super talented and powerhouse actors Ushna Shah & Ahsan Khan will soon be gracing our TV screens with their much-anticipated drama serial Bandhay Ek Dour Se, produced by maestros Abdullah Kadwani & Asad Qureshi, under their banner of 7th Sky Entertainment.
Marking the arrival of the drama soon, the original soundtrack of the play has been unveiled by the makers, and we must say its fabulous. The heart touching lyrics of the OST and impressive composition by Sahir Ali Bagga has given an edge to this song. In contrast, the mesmerizing vocals of Bagga and Hadiqa Kiani have taken it to the next level.
While Ahsan and Ushna hinted at the show is a family drama and a love saga, the OST mainly talks about heartbreak and trials faced by someone in love who still wishes the best for his/her lover. In contrast, the exceptionally shot video of the OST hints towards a love trio between Ushna, Ahsan, and Hina Altaf in the play.
Certainly, the video truly justifies the name of the drama 'Bandhay Eik Dour Se' by showing the three lead actors running after one another throughout the 4-minute video.
It is indeed a melodiously sad song that speaks of love and loss simultaneously. The deep and insightful lyrics by Sahir Ali Bagga and the soothing background score make the track more appealing. It resonates perfectly with a person deceived in love by someone who once held a very special place in their heart.
So, if you are in the mood to hear something high on emotions, do give this track a chance, and you won't be disappointed for sure.
Directed by Ali Faizan & written by Faiza Iftikhar, the drama stars Ahsan as Umer and Hina & Ushna as his love interests. At the same time, veterans Saba Hameed, Samina Ahmed, and Saba Faisal will also essay essential roles in the drama. With an OST so amazing, a cast, so star-studded, and a writer is so notoriously known for scripting out class plays; we just can't wait to watch Bandhay Ek Dour Se.
Read More...