Raaz e Ulfat and Why I Think It's a Must Watch
– MASALA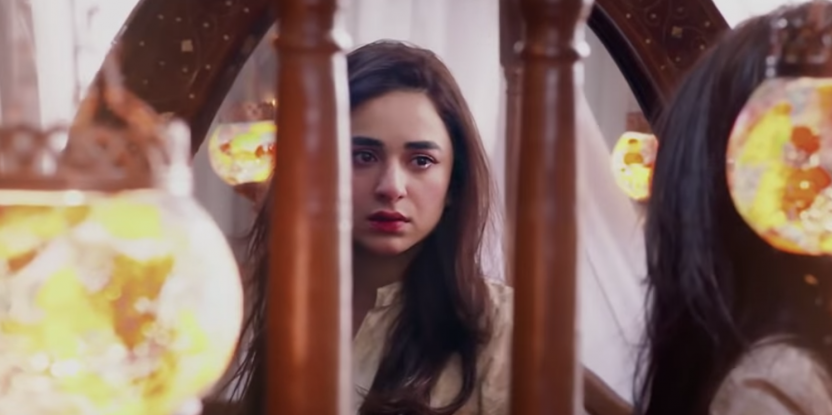 As the month of Ramadan has just arrived the drama serial Raaz e Ulfat is a complete dose of fun and excitement. The drama is written by Maha Malik and directed by Siraj Ul Haq with amazing faces and colorful personalities like Yumna Zaidi, Shehzad Sheikh, Komal Aziz, Kiran Haq, Gohar Rasheed, Nida Mumtaz, Jinnan Hussain, Seemi Pasha and Hina Bayat Khan.
As the story begins, the DDLJ fans could relate the characters. Mushq, played by Yumna Zaidi, is very much like Simran of DDLJ who was obedient, naïve but has many dreams, Amber, played by Arisha Razi, looks similar to Chutki who was young, comical and a bit mischievous, Iftikhar, played by as Simran's father who is strict and conservative and Hina Bayat Khan as Simran's mother who is a loving mother and always correcting her daughters.
The story's plot caught viewers' attention as there have been ages since any drama like Raaz E Ulfat has come on air. The story revolves around Mushq and her struggles to break through the boundaries and see the world beyond but she is like a bufferfly who is confined in a cage under the supervision of her father, Iftikhar.
Mushq expresses her desire to study further in a university for her masters which after repeated requests, her father finally accepts. She is an innocent and naïve girl with a baggage of small dreams with her yet she doesn't know the evils of the society as she has always been clutched by her father. The story takes a slight turn when Mushq enters the university and bumps into Sehba, played by Komal Aziz.
Sehba is beautiful, liberal; outgoing girl and belongs to an elite class. Mushq is very much fascinated with Sehba and became friends with her. As per Sehba's nature, she has boys as friends, drives alone and sometimes appears at Mushq's house from nowhere and obviously Mushq's father doesn't like it all.
Mushq is not realizing that gradually she is slipping out of her family principals and morals. She encountered Irtiza, played by Shehzad Sheikh, when Sehba bumped her car into his car. Irtiza falls for Mushq because of her innocence, after failed attempt to talk to Mushq outside her university, he asks Sehba, who also happened to be his family friend, to fix his and Mushq's meeting.
On the other hand, Mushq keeps thinking about Irtiza, however, at the same time questions herself for doing so. Ismail, played by Gohar Rasheed, is a helpless husband whose wife, played by Kiran Haq, has diagnosed with Cancer. Ismail also has a sister Mohini, played by Jinnan Hussain, who is a mentally challenged young girl. Hussain's performance as Mohini is applaud-worthy. Mohini is a completely different as well as challenging character for Hussain as compared to her past characters in plays.
Read More...