Qayamat's Powerful Ending Has People Lauding It!
– DIVA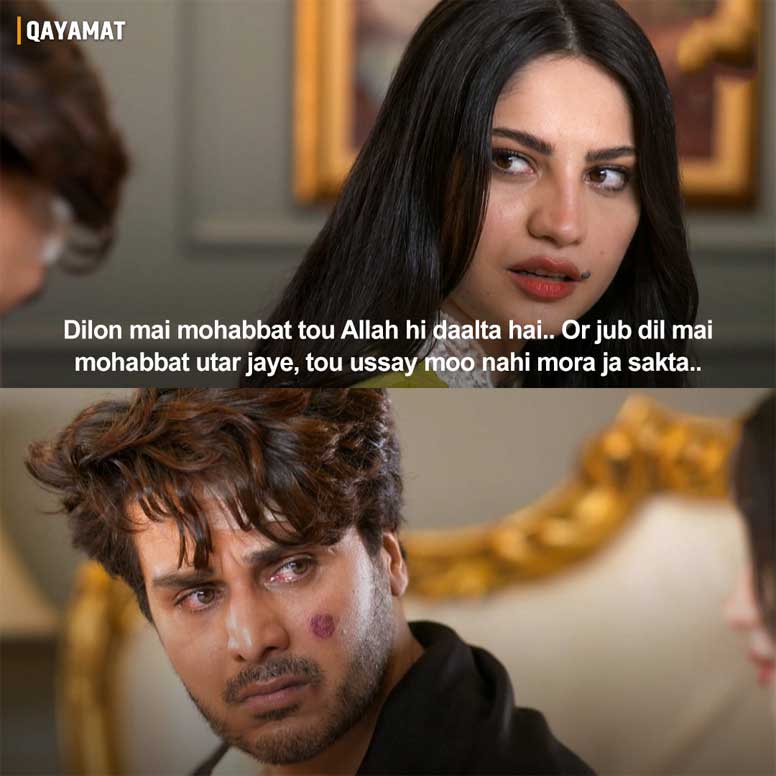 Drama serial Qayamat came to an intense ending last night after Rashid almost succumbs to his injuries and takes his sweet time reflecting on his wrong doings. With things finally settling down for Ifrah and Rashid, the drama came to a bittersweet ending with Ifrah choosing to stay with Rashid.
And fans were blown away with Ahsan Khan's portrayal of Rashid, here's what they had to say!
Absolutely!
People were living for the ending:
People loved Ahsan Khan:
People were sharing how they loved the iconic 'meter ghoom jayega' dialogue:
People wanted to applaud the entire cast:
People were sharing how they enjoyed all the twists and turns in the plot:
Jo baat hai:
People were thoroughly impressed with Ahsan Khan:
People were also lauding Neelam Munir for portraying the strong headed Ifrah:
Even the comments on Youtube were raving about Rashid!



What did you think of Qayamat's ending? Let us know in the comments below!
Read More...