Qayamat Comes to An Explosive End with Some Major Twists!
– HIP IN PAKISTAN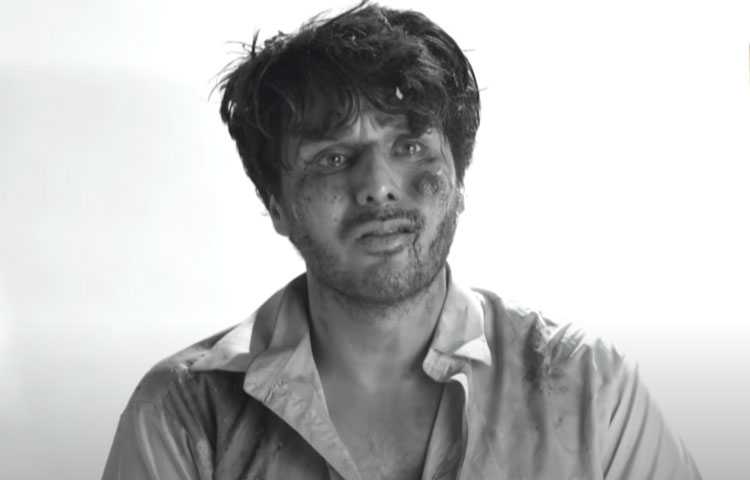 Ahsan Khan, Neelum Muneer, Amar Khan and Haroon Shahid starrer Qayamat reaches its climax!
GEO TV's Qayamat starring the Ahsan Khan, Neelum Muneer, Amar Khan and Haroon Rashid in lead roles has reached its climax! The play had some engaging plot-twists and power-packed performances that impressed viewers.
The Plot
All good things must come to an end and Qayamat's climax definitely left us a little shocked. The second last episode was as explosive as the last with Fayaz (Noorul Hassan) marrying Urooj while ifrah taught Nadra a lesson with the rest of her inlaws. Qayamat's final episode opened up with Mukhtar Sahab (Shabbir Jan) and Jawaad (Haroon Rashid) leaving in search of Rashid (Ahsan Khan) while he had been ditched by his rival in the woods after being beaten mercilessly and tied up. Rashid hallucinated his first wife Samra (Amar Khan) at the scene and remembers the way he mistreated her since she became her wife, he re-lives the moment when he pushed her to her death while he lies waiting for his death. Rashid asks Samra for her forgiveness and to help him but she disappears without saying a word.
Only a miracle saved Rashid and he was taken to the hospital just in time, however he has sustained severe injuries, he asked Ifrah for forgiveness for all the horrible things he did. After the accident, Rashid had completely turned over a new leaf and Ifrah decided to return home. Rashid believed it would be best if Ifrah and Jawaad got back together however Ifrah refused and told Rashid that she forgave him, it was finally happily ever after for them. The mother-in-law from hell Nargis also changed after almost losing her son, she was no-longer her mean-spirited self and asked for forgiveness too.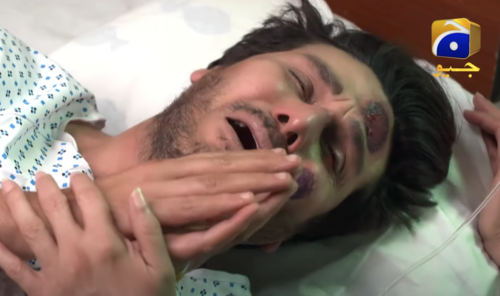 Ahsan Khan Steals the Spotlight in Qayamat's Finale!
Ahsan Khan shines in the last episode of Qayamat, the rowdy loafer Rashid was brought to justice after he was beaten black and blue by his rival, in a turn of events Rashid completely lost all his ego in a second after fighting life and death. We may have hated Rashid for the way he treated his wife but it was heart-wrenching to watch him beg and cry for forgiveness and left us in tears too. Ahsan Khan dominated the last episode with a powerful performance and proved his mettle once again showing us what a versatile actor he is. His interaction with Amar Khan was outstanding and sent chills down our spine! Could there be a better Rashid than Ahsan Khan? We highly doubt it!
Amar Khan Makes Guest Appearance as the Angel Samra!
The gorgeous Amar Khan made a final appearance as Samra and looked as angelic as her character was. It was great to see Amar Khan back on Qayamat and we have definitely missed her as the loving Samra. Her tragic death had left viewers in complete shock and her reappearance in the finale as an angel was definitely a sweet good-bye that we all needed!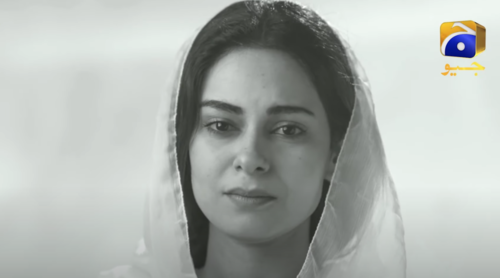 Rashid and Ifrah Lived Happily Ever After!
This was the biggest shock that viewers got, the fiery duo were on loggerheads since the start and the second last episode made us believe that Ifrah would end up with Jawaad in the end. We did root for Jawaad and Ifrah to get back together, however, Qayamat's shocking finale showed us that forgiveness is the way to heal and that's what Ifrah decided to do, she forgave Rashid and gave her marriage a second chance since she believed Rashid had been punished enough and that he was truly sorry.
Thumbs Up to the Team Behind Qayamat!
Kudos to the team behind the successful drama, Qayamat was produced by the incredible duo Abdullah Kadwani and Asad Qureshi under the 7th Sky Entertainment production house, while it has been penned down by Sarwat Nazir and directed by Ali Faizan.
What did you think of Qayamat's finale? Did you like the ending? Let us know in the comments below.
Follow HIP in Pakistan for the latest entertainment news and updates.
Read More...