Prime Time: Being Watching Television… But For How Long?
– DAWN NEWS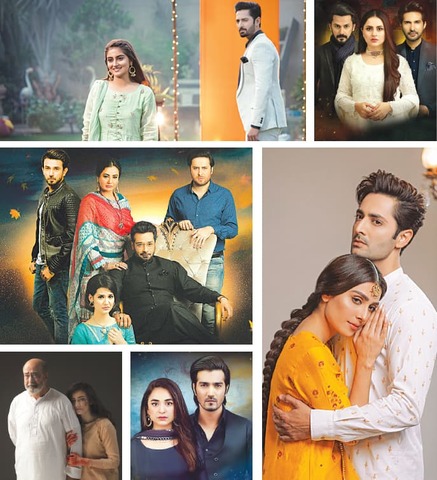 For Numair Chishti, ever since the Covid-19 virus hit Pakistan, life has taken a turn for the better. After closing his pharmacy at five in the evening, Chishti goes back home to his (recently married) wife at a decent time. "The quality of life has become better," he says. Just a few weeks ago, he was fortunate if he came home before three in the morning.
Unlike most of the population, Chishti does not have a television at home. It was a conscious decision. "There was little need. News is depressing, and following dramas takes time and effort," he says. Instead of a television set, his wife, who works at K-Electric, pops open the Netflix app on her cellphone and 'binge watches' — a term foreign to Chishti mere months back — Money Heist, Lucifer, Breaking Bad, How to Get Away with Murder, Gossip Girl, Gotham and Suits.
Chishti's wife is a part of Netflix's small but steadily growing subscription base in Pakistan; and the few who can't digest routine Pakistani drama serials.
"If it were up to me, then I would only watch Bollywood films on Netflix," he laughs.
With television productions grinding to a halt and with most episodes only being made weeks, if not mere days, in advance, the stockpile of content is quickly drying up. Most, if not all channels, are on the brink of repeat telecasts. How long will people put up with them?
As it happens, one day after speaking with Chishti, Bollywood films Ungli, Humpty Sharma Ki Dulhania, Kuchh Kuchh Hota Hai, Kabhi Khushi Kabhi Gham and Kal Ho Na Ho began trending on Netflix's top ten list in Pakistan.
Seeing this sudden spike, one can surmise that binge-watchers in Pakistan are now divided between people who like youth-attracting, edgy content, and those who still prefer Bollywood films from a decade back.
Chishti acknowledges that they are an exception to the norm, as he looks at prescriptions barricaded from the crowd by four life-sized standees of cricketer Sarfaraz Ahmed — a precaution enforced by the Pakistan Rangers, who have also installed a security camera on top of a nearby pole.
The crowd, most without masks, believing themselves to be an exemption to the coronavirus, routinely swarm the stores between 4pm and 5pm; their fear of death and disease immunised by an unrelenting onslaught of news about Covid-19.
Read More...