Our Pick For This Ramzan's Most Unique Offering: Geo's 'Dikhawa'
– Hello Pakistan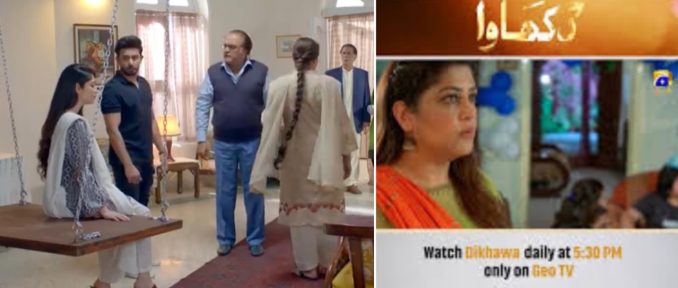 This year's Ramzan transmission has been very different compared to those of the past. On the directive of PEMRA, almost all channels have curtailed their Ramzan plans in order to comply with social distancing guidelines and to ensure that no one's sensitivities are hurt in this financially difficult time. 
What gives Geo's transmission the edge this year is their fiction series 'Dikhawa'. Every episode of this drama series tells a different story from everyday life about people who fall prey to this evil.
This drama is a bold new move as far as Ramzan transmissions are concerned, which typically consists of live religious segments, competitions, and gameshows. Pioneered by Geo and 7th Sky's dynamic duo Abdullah Kadwani and Asad Qureshi, 'Dikhawa' is this year's new fiction based offering, which joins Geo's already successful second season of 'Makafaat' (which made waves last year when it became the first Ramzan based drama series on TV). 
What audiences are loving about 'Dikhawa' is that it shows rather than tells us about a common problem in society. By taking a dramatic route, these stories not only hold our attention but also help us relate to religious teachings in real-life and certain situations. Perhaps the most refreshing thing about the series is that it is meant for all audiences and will especially appeal to children and the youth.
Read More...