New drama Badzaat starring Imran Ashraf Awan, Urwa Hocane and Ali Abbas is coming soon
– DAWN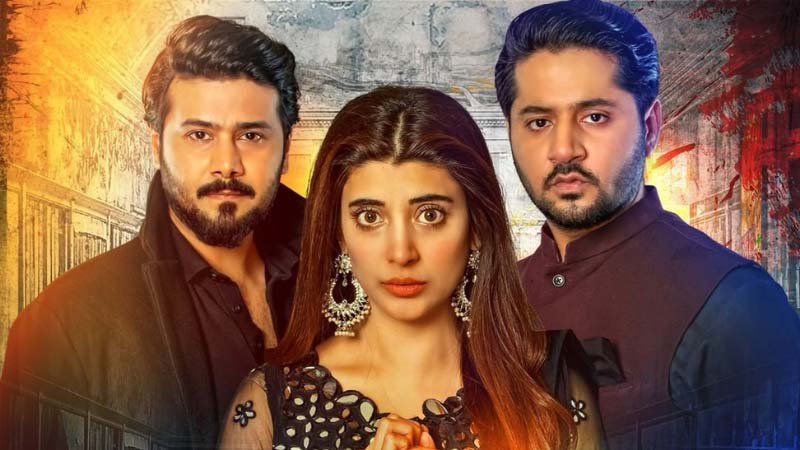 The versatile Imran Ashraf Awan will be sharing the screen with Mushk co-star Urwa Hocane once again for their upcoming drama Badzaat.
A tale of love, hope and unresolved conflicts, the teasers introduce the characters and offer a glimpse of Awan's character's background. He's the son of a dancer, he's grown to carry the title "badzaat" [low-born], which has shaped him into a violent man filled with rage. The character's conflicts flash by in the teaser as he's seen contemplating his past and visuals showcasing how this identity has been shaped are shown.
"Jald aa rahay hein hum [We're coming soon]," Awan captioned the latest teaser.
Actors Sarah Khan and Haroon Kadwani dropped down in the comment section to show their support.
A 7th Sky Entertainment presentation, Badzaat is produced by Abdullah Kadwani and Asad Qureshi. Awan re-shared Abdullah's Instagram Story featuring the first character poster for the show.
Directed by Siraj-ul-Haque and written by Misbah Nosheen, the drama's cast also includes Ali Abbas, Mehmood Aslam, Saba Faisal, Nida Mumtaz, Zainab Qayyum, Sidra Niazi, Zoya Nasir, Sajida Syed, Zohreh Amir, Danial Afzal, Ayesha Mirza, Hanif Muhammad, Anas Ali Imran, and others.
The Har Pal Geo drama has released two teasers already, the first of which focuses on Awan's character and the second on Hocane's. Both show a clear distinction as Awan plays a man who can't handle anything that is a threat to his izzat [honour] and picks up guns, threatening to shoot others if there is a conflict. The teaser ends with someone calling him "badzaat" to which he responds, "Han hoon main badzaat [Yes, I am low-born]."
The second teaser draws a parallel and focuses on Hocane's a character, a gentle girl who gets frightened very easily and then her interaction with Awan.
There is no release date for the drama yet — the teasers say it's "coming soon."
Read More...