Muqaddar Men in power and their greed to possess what they desire
– SOMETHING HAUTE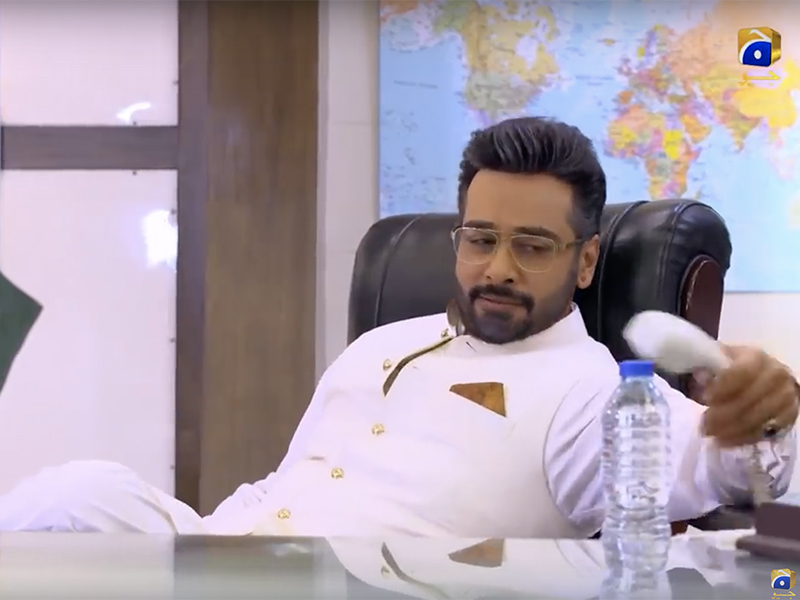 Men in power, with indefatigable egos and the drive to dominate and possess whatever and whoever they please, are being seen on television more and more frequently. Several 7th Sky Productions in particular – beginning with Khaani and the ongoing Deewangi in particular – have played on the same themes. Latest in this list is the recently started Muqaddar, which casts the brilliant Faysal Qureshi as Sardar Saif ur Rehman, a Cambridge educated landlord, who dabbles in philanthropy to maintain a facade of being civilised. At heart he's as much a villain as you can expect and just two episodes in, he's shown his true self.
Last week in Muqaddar, we were introduced to all the key characters of this story, that will be all about power play. There was Sardar Saif ur Rehman and his wife, bound in an unhappy marriage for 25 years. They have a daughter named Abeera and with them lives their nephew, Saad, who is engaged to Abeera although he secretly likes his college mate, Raima.
Then we have Raima, who like Saad is also an orphan and has been raised by her uncle and aunt. They have a son, Harris, who is engaged to her so in a way both households are running in parallel. Their paths cross when Raima, who has a radio show, interviews Sardar Saif ur Rehman on her show and he leaves completely smitten. Without wasting any time, we see him inviting Raima's guardian, Arshad Alvi (played by Saife Hassan) to his office and expressing his desire to marry her. A baffled Arshad Alvi leaves after rejecting Saif ur Rehman's proposal, also refusing the 10 lakh rupee cheque and gifts that he had sent for Raima. But of course, the rich industrialist/landlord won't take no for an answer and gives an ominous 3 day ultimatum.
Read More...