Muqaddar in Review: Intriguing and Full of Emotions
– APD PRIME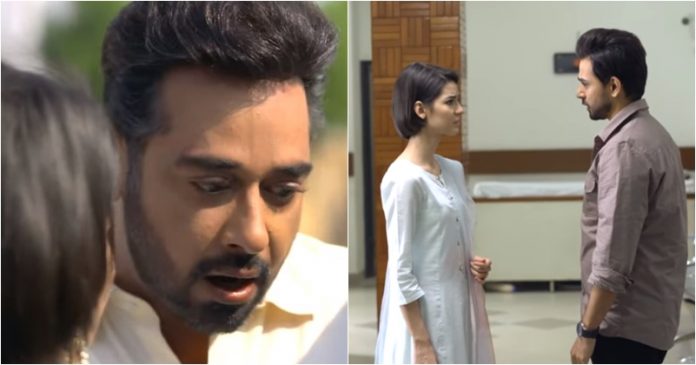 Last night's episode of Muqaddar was by far one of the best ones of this drama since it had a fair share of emotional scenes as well as intriguing moments. A lot happened in the emotionally rollercoaster episode beginning with a murder attempt on Raima. However, Saif ur Rehman came in between and took the bullets to save Raima.
Farkhanda had planned Raima's murder but the plan fired back for her when Raima does not get even a scratch from the firing while her husband is in critical condition because of her. Moreover, Abeera also overhears her conversation to confirm her doubts that it was actually her mother who was behind all these evil schemes against Raima, while in the case of Hasan too, her mother plotted to separate her from him. She confronts her mother who denies her involvement, but Abeera continues to give her a piece of her mind since she has come to know about her mother's role in both the cases. Meanwhile, Saad also comes to know through Dilawar that it was Farkhanda who was involved in this murder attempt but doesn't disclose it to Abeera.
On the other hand, we also saw Haris finding out about Raima's sacrifices through his father. He regrets of the way he had treated Raima time and again, and how he had not looked beyond what she told her even though he knew her for years. He still loves Raima and is unable to forget her and move on with Maha. He asks Raima to forgive him for his insulting attitude towards her over the years since she married Saif ur Rehman.
By the end of the episode, Saif ur Rehman was still shown to be unconscious and the next few hours being critical for his survival. Raima was in grief throughout and she remembered all those moments in which Saif ur Rehman promised of saving her from any possible harm coming her way and how he had lived up to his words.
The preview of the next episode did not reveal much, so we are anxiously looking forward to find out whether Saif ur Rehman will survive or not. 7th Sky Entertainment's Muqaddar is at a very major point, and we can't wait to see what turn this story will take now. This drama produced by Abdullah Kadwani and Asad Qureshi has been receiving rave review ever since its first episode went on-air, owing it to its brilliant direction, storyline, and amazing casting.
Read More...