Munafiq Drama on GEO TV Is a Soul Shaking Drama that Has Already Hooked Us!
– MEDIA CHOWK.COM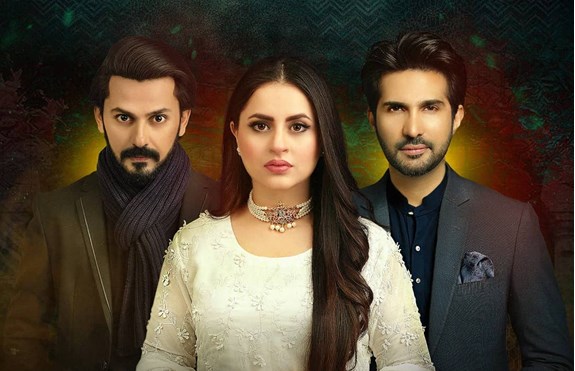 From the makers of impactful dramas like Mera Rab Waris, Romeo Weds Heer, Dil Kiya Karey, and Ghar Titli Ka Par, comes another epic show – Munafiq that has a storyline set around a compelling and intriguing subject of hypocrisy.
Produced by Abdullah Kadwani and Asad Qureshi under their production house 7th Sky Entertainment, Munafiq is written down by Huma Hina Nafees and Directed by Saleem Ghanchi. The main leads of the drama are Adeel Chaudhry, Mariyam Nafees & Fatima Effendi. At the same time, the rest of the cast includes Marina Khan, FaizanKhwaja, Sajda Syed, Mehmood Akhtar, and Seemi Pasha.
So far, all the episodes that aired have already hooked us to the drama.
To start, the drama isn't slow-paced and is moving comparatively fast towards plot development, which makes it interesting to watch. The first episode introduced the characters within the first 5 minutes of the drama, but it did not seem jumpy. Each character got an excellent timeframe to make a definite impact on the viewers. Within half the episode, the main idea of the drama was clear, and we knew where the show is leading us to.
Read More...