Khuda Aur Mohabbat
– MAG THE WEEKLY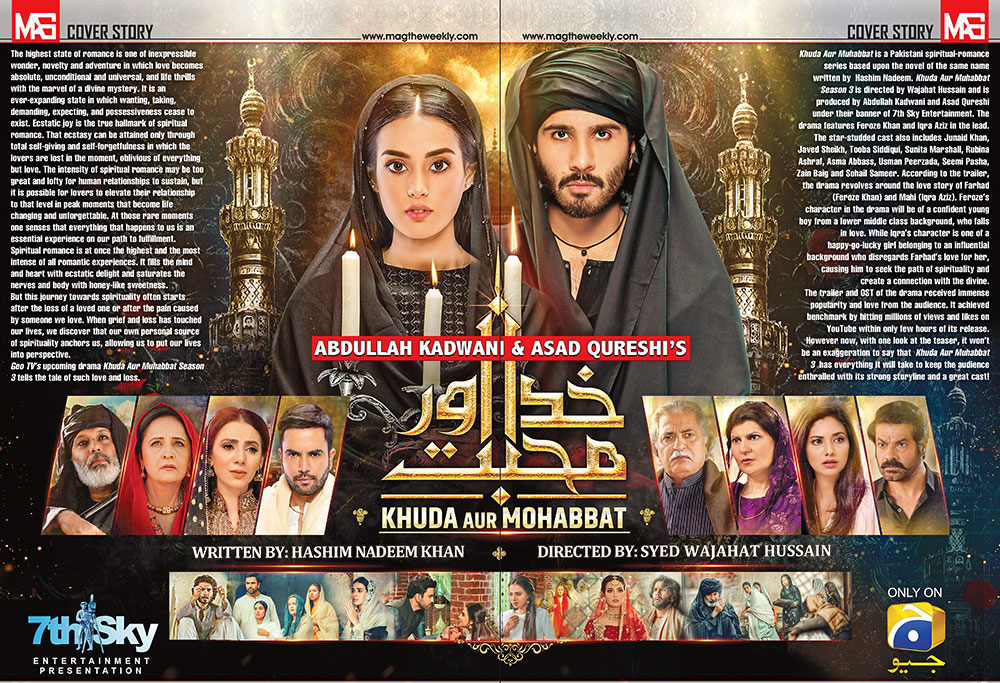 The highest state of romance is one of inexpressible wonder, novelty and adventure in which love becomes absolute, unconditional and universal, and life thrills with the marvel of a divine mystery. It is an ever-expanding state in which wanting, taking, demanding, expecting, and possessiveness cease to exist. Ecstatic joy is the true hallmark of spiritual romance. That ecstasy can be attained only through total self-giving and self-forgetfulness in which the lovers are lost in the moment, oblivious of everything but love. The intensity of spiritual romance may be too great and lofty for human relationships to sustain, but it is possible for lovers to elevate their relationship to that level in peak moments that become life changing and unforgettable. At those rare moments one senses that everything that happens to us is an essential experience on our path to fulfillment. Spiritual romance is at once the highest and the most intense of all romantic experiences. It fills the mind and heart with ecstatic delight and saturates the nerves and body with honey-like sweetness.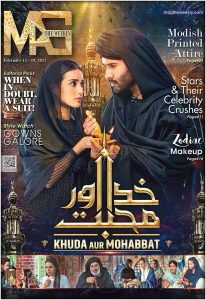 But this journey towards spirituality often starts after the loss of a loved one or after the pain caused by someone we love. When grief and loss has touched our lives, we discover that our own personal source of spirituality anchors us, allowing us to put our lives into perspective.
Geo TV's upcoming drama Khuda Aur Muhabbat Season 3 tells the tale of such love and loss.
Khuda Aur Muhabbat is a Pakistani spiritual-romance series based upon the novel of the same name written by Hashim Nadeem. Khuda Aur Muhabbat Season 3 is directed by Wajahat Hussain and is produced by Abdullah Kadwani and Asad Qureshi under their banner of 7th Sky Entertainment. The drama features Feroze Khan and Iqra Aziz in the lead. The star-studded cast also includes Junaid Khan, Javed Sheikh, Tooba Siddiqui, Sunita Marshall, Rubina Ashraf, Asma Abbass, Usman Peerzada, Seemi Pasha, Zain Baig and Sohail Sameer. According to the trailer, the drama revolves around the love story of Farhad (Feroze Khan) and Mahi (Iqra Aziz). Feroze's character in the drama will be of a confident young boy from a lower middle class background, who falls in love. While Iqra's character is one of a happy-go-lucky girl belonging to an influential background who disregards Farhad's love for her, causing him to seek the path of spirituality and create a connection with the divine.
The trailer and OST of the drama received immense popularity and love from the audience. It achieved benchmark by hitting millions of views and likes on YouTube within only few hours of its release. However now, with one look at the teaser, it won't be an exaggeration to say that Khuda Aur Muhabbat 3 has everything it will take to keep the audience enthralled with its strong storyline and a great cast!
Read More...