Pakistani Drama Celebrities is the paltform
– THE NEWS INTERNATIONAL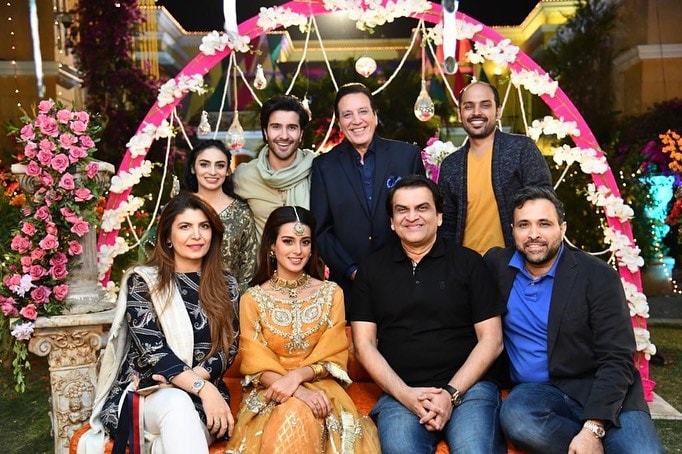 We reported earlier that Feroze Khan and Iqra Aziz have come together for an upcoming project that the two have begun shooting. Recently, co-producer of the upcoming drama announced the title of the project among other details. It is going to be the third installment of the Khuda Aur Mohabbat series on Geo Entertainment that featured Imran Abbas and Sadia Khan in the last season.
"I feel excited to announce another signature project of 7th Sky Entertainment, Khuda Aur Mohabbat Season 3, written by legendary writer Hashim Nadeem Khan and directed by ace director Syed Wajahat Hussain," Qureshi shared on his social media. "Starring the beautiful Iqra Aziz and heartthrob Feroze Khan with star studded cast Junaid Khan, Javed Sheikh, Tooba Siddiqui, Sunita Marshall, Rubina Ashraf, Asma Abbass, Usman Peerzada, Seemi Pasha, Zain Baig, and Sohail Sameer."
He also informed that the drama is soon to go on-air.
Given the success of past seasons and previous performances of Feroze and Iqra, we are sure this upcoming installment will make a mark. Let's see how the two incredible actors pull of their characters in Khuda Aur Mohabbat 3 that has a strong spiritual angle to it.
Read More...