Khuda Aur Mohabbat 3 will be amazing, Insha'allah – Feroze Khan
– SOMETHING HAUTE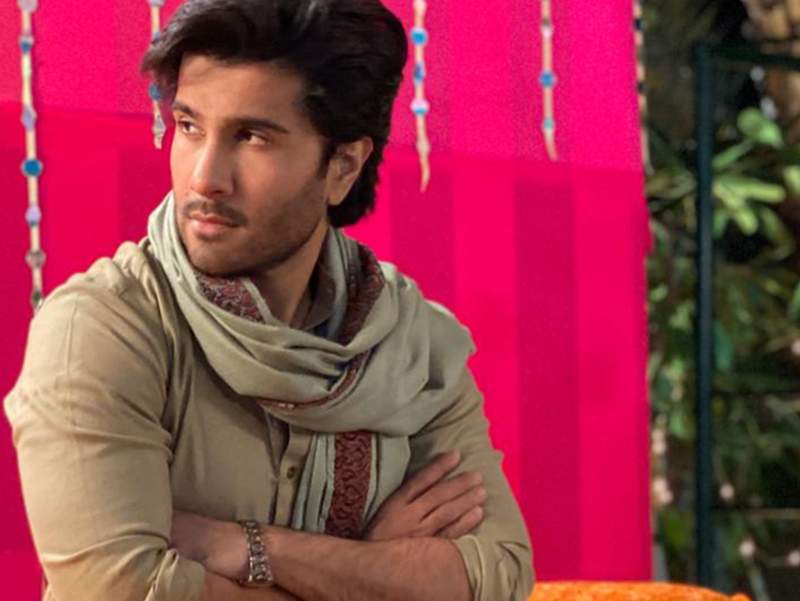 With 2020 approaching its end, after what feels like a lifetime of troubles due to an ongoing pandemic, the business of entertainment is gradually settling down. This is a good news for us as many actors and directors have resumed shooting on their projects which we will get to see next year. While we're not sure about Feroze Khan's upcoming film, Tich Button's release as of yet, the nation's heartthrob is soon going to enthrall all on television.
Feroze's next is the much-anticipated third installment of Khuda Aur Mohabbat franchise in which the actor will be seen opposite Iqra Aziz. We've found out from sources close to the project that shooting for Khuda Aur Mohabbat 3 has ended and it will be aired either at the end of this year or at the beginning of next year on Geo Entertainment. So the big release will be in December 2020 or January 2021.
Khuda Aur Mohabbat 3 is directed by Wajahat Hussain and written by Hashim Nadeem under the production of Abdullah Kadwani and Asad Qureshi's 7th Sky Entertainment. Feroze will be playing a confident young boy from a lower middle class background, who falls in love. This love story is said to fall into the realm of romance and spirituality.
In a brief conversation with Something Haute, Feroze only shared that "Khuda Aur Mohabbat 3 will be amazing, Insha'allah."
The drama features a star-studded cast including Junaid Khan, Javed Sheikh, Tooba Siddiqui, Sunita Marshall, Rubina Ashraf, Asma Abbass, Usman Peerzada, Seemi Pasha, Zain Baig and Sohail Sameer.
Khuda Aur Mohabbat is a successful franchise with two past seasons. The first serial featured Imran Abbas and Sadia Khan and was directed by Anjum Shahzad. Syed Ali Raza Usama directed the second season in which Imran and Sadia reprised their roles along with Kubra Khan, who also joined the cast as parallel lead.
Read More...