Kahin Deep Jaley explores harsh realities of life
– THE NEWS INTERNATIONAL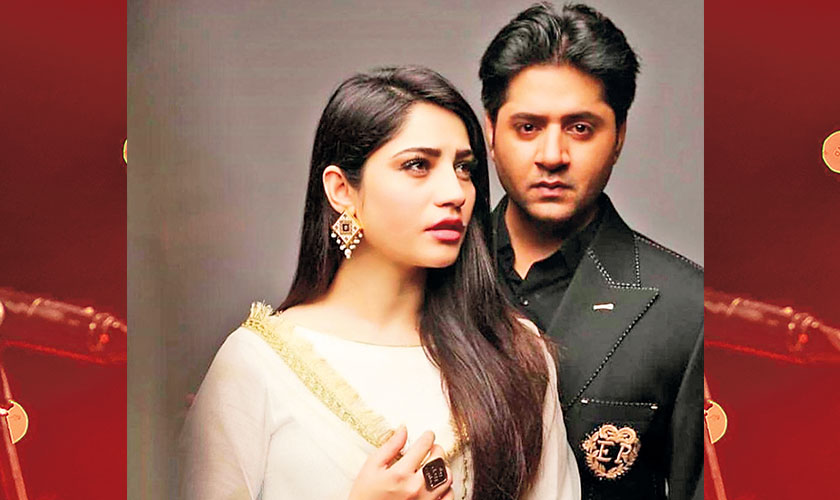 Geo TV's newest drama serial, Kahin Deep Jaley that stars Imran Ashraf and Neelam Muneer in lead roles opened to good reviews last Thursday. The drama generated high ratings after the first episode went on-air, standing ahead of other dramas that ran in the same slot, according to recent reports.
Following the lives of Zeeshan (Imran) and Rida (Neelam), two people who are harmless, Kahin Deep Jaley highlights that life can test anyone at anytime – despite everything going well.
The kind and pretty Rida is loved and adored by everyone in the family and beyond; she lives with her mother and three brothers who prioritize her no matter what. However, her sister-in-law to be is envious of her because she doesn't enjoy the same treatment at home.
Zeeshan, on the other hand, is living an ideal life being the only son and belonging to a well-off family until he loses his support system: his father. Unfortunately, his life takes a 360-degree turn when his father dies from an accident all of a sudden, leaving him alone to face a cruel world. A huge loss in business is followed and dishonest people forcefully get hold of all of their property. To take shelter, Zeeshan and his mother, essayed by Saba Waseem spend the night on a roadside as no friends or family respond totheir calls.
Saddened by the loss of her husband and what the two had to suffer, Zeeshan's mother passed away by the end of the first episode.
Read More...