I love that people are hating me in Chauraha!" – Mikaal Zuklfiqar
– GLOSS ETC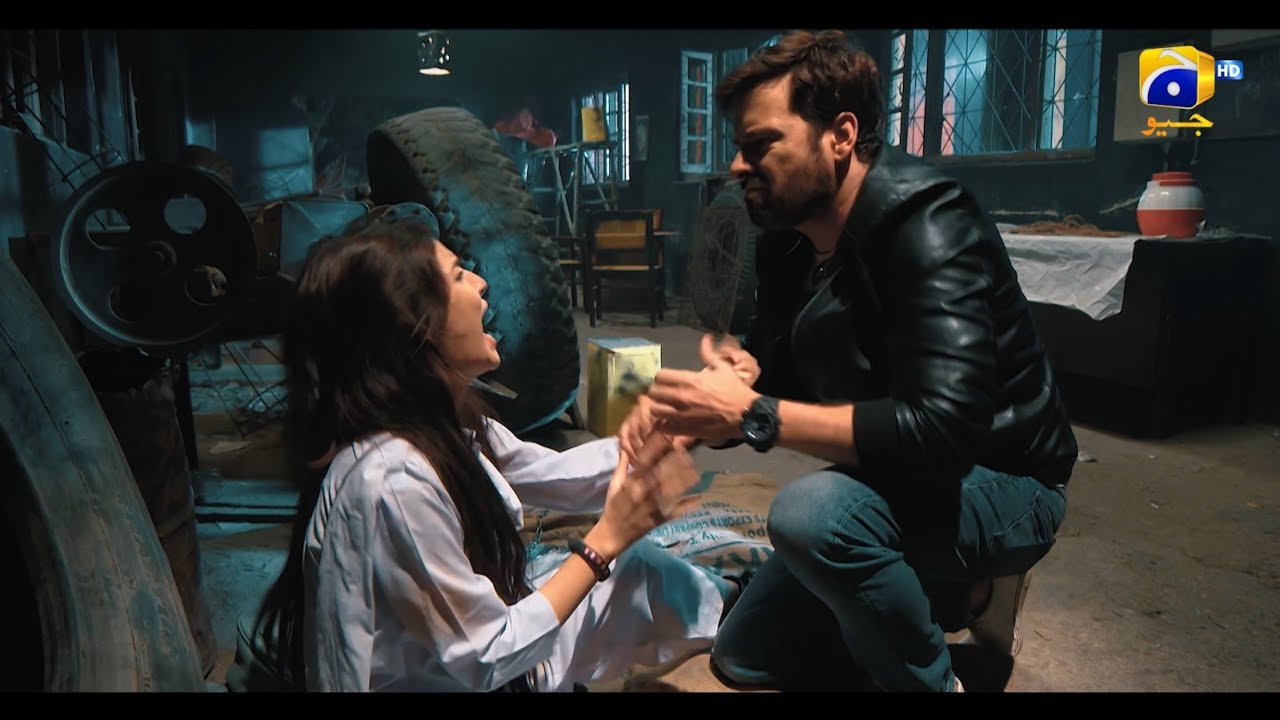 Mikaal Zulfiqar laughs manically as he bullies a squirming, crying Madiha Imam. He waves a gun about. He screams and threatens violence. It's an intense, grueling watch. Chauraha, produced by 7th Sky Entertainment and airing on Geo Entertainment, is certainly not your typical TV drama.
This is one of the reasons why the drama, only a few episodes in, is already gripping. Credit also has to be given to writer Edison Idrees Masih and director Aehsun Talish for their expert storytelling, keeping the pace steady and – so far – steering away from long drags. Producers Abdullah Kadwani and Asad Qureshi have taken a risk exploring the dire consequences of social media exposure in such graphic detail but given the rise in Internet-related crimes, it is pertinent that stories like these get aired on prime time TV and get watched by a mass audience.
The entire ensemble cast –  which includes Madiha Imam, Bushra Ansari, Saba Hamid, Asad Siddiqui, Behroze Sabzwari and Mikaal Zulfiqar – are performing very well. But as the plot unfolds and Mikaal's enactment of Junaid shines in all its evil glory, one wonders if the actor was comfortable playing such an unabashedly villainous role.
Or could Mikaal, sequestered into good boy roles for the longest time, be enjoying exploring his diabolical side?
"I love that people are hating me!" confirms Mikaal, laughing. "I think that this is the toughest drama that I have ever done."
He elaborates, "Chauraha has been shot at a slightly faster pace and the scenes are all very, very intense. This isn't the sort of drama where actors just stand in a hallway and say their lines. We've shot in some difficult locations, at odd hours, in dusty, dank surroundings. There's a lot of action in the scenes a lot of emotional scenes and even a very humorous twist midway through the drama." Mikaal cannot reveal this funny twist, of course.
As evil as Junaid is, will the drama chart his journey in later episodes, delving into what exactly turned him into such a monster? "Dramas do tend to be that way," Mikaal says. "They drive home different points through successive episodes. They also show characters' journeys. Junaid's journey will continue to be a part of the storyline and of course, karma works in mysterious ways!"
This possibly means that Junaid is going to pay later for his evil deeds. Mikaal continues, "The director Aehsun Talish and producers Abdullah Kadwani and Asad Qureshi all went out of their way for this drama. So did I, as an actor. Around the time that we were shooting the 10th episode, I told Aehsun Bhai that I needed to speak with Chauraha's writer. The script is just very well-written. Also, Aehsun is a fantastic director. He allowed me a lot of margin to perform and the feedback so far has been great."
Still, did Mikaal not worry of the potential backlash that could result from playing such an evil character? "No! I have done enough positive roles throughout my career for the audience to be convinced that I am a good guy. It's alright if I pay a bad guy now!"
He promises, "There's a lot more to come in Chauraha."
Perhaps the evil Junaid is only going to get more evil? Or maybe he'll get punished. And then there's that funny twist that Mikaal has mentioned. Much more to this drama and it promises to be an interesting watch – as long as the story doesn't drag.
Read More...