How has COVID-19 affected the drama industry?
– THE NEWS INTERNATIONAL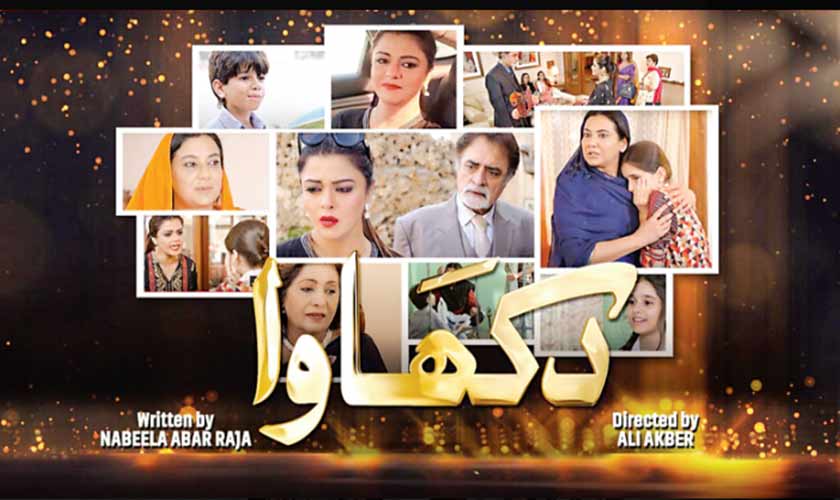 Every year, months ahead of the holy month, planning and preparation for Ramazan-special transmissions begins with full zeal. Channels are usually in a rat race to provide unique content to viewers during the 30 days; whether the purpose is to promote the essence of Ramazan or to cash in on the opportunity is another debate. This year, however, it is more about survival than leading the game. Thanks to the global coronavirus pandemic the world is witnessing right now, things have come to an unprecedented standstill.
There was a time when long Ramazan transmissions, divided into multiple segments before and after iftar with huge crowds in attendance, could be seen on almost every local channel but such is no longer the case. Those who are keeping up with the trend of these programs and game shows, albeit in limited capacities and keeping SOPs in place, are also being criticized. Even though channels claim that they are taking precautionary measures and keeping SOPs into consideration, the optics do not reflect the sense of lockdown, as it should be observed.
Unfortunately, the effects of coronavirus are not just limited to these special transmissions. The lockdown came into play in mid-March, over a month before Ramazan, after which all drama productions came to a halt with no room for new projects to go on floors. Some drama serials such as Sabaat, Meherposh, Kashf and Raaz e Ulfat, that went on-air during the last week of March/first week of April, are still incomplete.
Hum TV's Ramazan-special series featuring Osman Khalid Butt, Mira Sethi and Youtuber Arslan Naseer did not air because the shoot could not be completed. Hence, the channel opted to repeat Suno Chanda 1 and 2 that generated a lot of hype and amazing feedback in the last two years. However, the response this time around is not as great as it was when the series initially launched in 2018 while viewership is also limited this year.
"We were very excited for the (new) Ramazan special drama; it was going to be an interesting project," shared Maimona Siddiqui, Chief Content Officer at HUM Network Limited, adding that it was unfathomable that they would have to stop the shoot due to a global pandemic. "The Ramazan series worked out really well for us the last two years. We are now airing Suno Chanda in the 10-12pm slot, which is easy viewing. People were really looking forward to season 3 of the series though; they thought there was going to be a third season."
Resuming the shoot of the special series that did not hit TV screens during this Ramazan is not a priority until things get better, according to the CCO. However, speaking of Hira Mani-starrer Kashf that is presently on-air, she informs that around 80 per cent of the drama was shot prior to the lockdown while they are yet to shoot the remaining eight episodes. "We are good for the next two-three months as far as Kashf is concerned while Sabaat, Tarap and Tum Ho Wajah that recently went on-air have been shot completely and are in edit right now," she explained.
"Everything was so sudden; no one could have predicted it," Maimona continued. "We are hoping that some relaxation might come after Eid and then we will see how exactly we can work things out, if at all. It is not just about the actors or the crew, the shoots are location-based so we have to be extra careful. No shoots are taking place right now except for dubbing sessions, if need be."
Maimona Siddiqui also revealed that the upcoming drama Zebaish, written by Bushra Ansari and directed by Iqbal Hussain, is currently being edited and is going to be the first drama to air after Eid on the channel.
However, the Urwa Hocane and Imran Ashraf starrer Mushk that was also scheduled to launch around the same time, might not air anytime soon since the shoot hasn't wrapped up. Imran, who has also written the script, informed Instep that about two and half episodes are left to shoot and they are hoping to resume soon or else the drama will have to face a long delay. Similarly, a Zahid Ahmed and Sonya Hussyn drama, which was also in the pipeline to air post Eid is being postponed. Though it is complete, it may not release in the near future, due to technical reasons, according to director and producer Barkat Sidiki.
Read More...