Here's Why 2021 Is Khuda Aur Mohabbat 3's Year!
– DIVA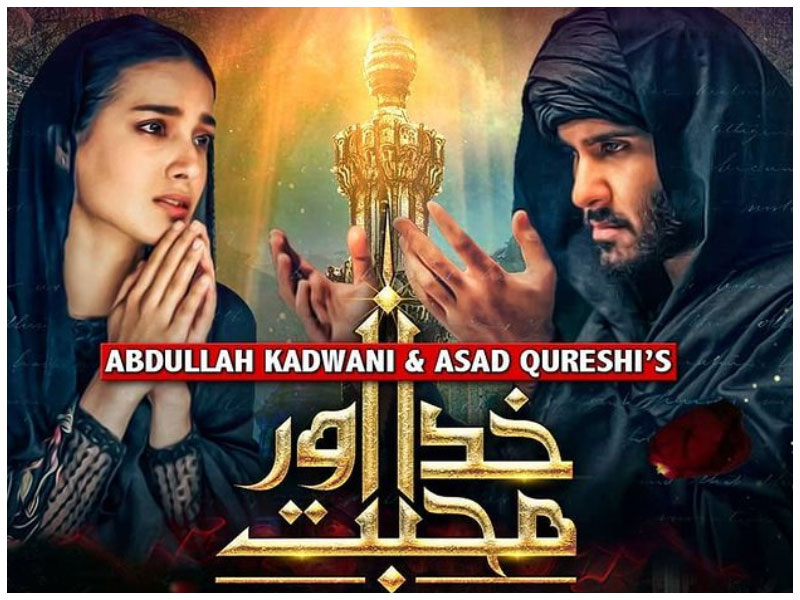 Ever since the release of it's first teaser on 1st January 2021 and just 3 episodes in, Khuda Aur Mohabbat 3 has been the talk of the town breaking one record after another by setting a new benchmark every Friday!
The first episode has gathered a total of 21M views as of today and the second episode has a total of 15M views that are still counting.
The teaser itself crossed over a million views in just 17 hours of its release and the OST is currently at 19M views! The first episode gathered over 10M views in the first 3 days of it's release and the second episode bagged the same 10M views in just 2 days, in short, Khuda Aur Mohabbat 3 is unstoppable and here's why we think 2021 will be ruled by Khuda Aur Mohabbat 3!
Not only is the drama loved by Pakistanis, but it also has regular fans from India, Bangladesh and even Turkey, now that's definitely a big feat!
THE ICONIC DIALOGUES
Believe it or not but every episode the drama airs leaves people with a dialogue they remember and love!
IT TRENDS ALL WEEK!
Yep, the drama is so immensely popular that the episode airs on Friday and trends the whole week until it's next episode airs and not just on Youtube, but all social media platforms!
PEOPLE ARE IN AWE OF THE CAST!
With a cast so stellar and chemistry between Iqra and Feroze so sizzling, it's impossible not to fall in love with the drama!
THE CINEMATOGRAPHY STANDS UNMATCHED!
The cinematography, the shots, the beautiful cities, it's a dream to watch!
THE OST IS IN A LEAGUE OF ITS OWN!
Apart from the intense plot that's unfolding, the OST is a clear winner!
ITS A GAME CHANGER!
Making records and breaking them itself only Khuda aur Mohabbat 3 can do it!
Are you watching Khuda Aur Mohabbat 3? Let us know in the comments below!
Read More...