GEO VS ARY VS HUM: Who Wins The Drama Wars?
– DIVA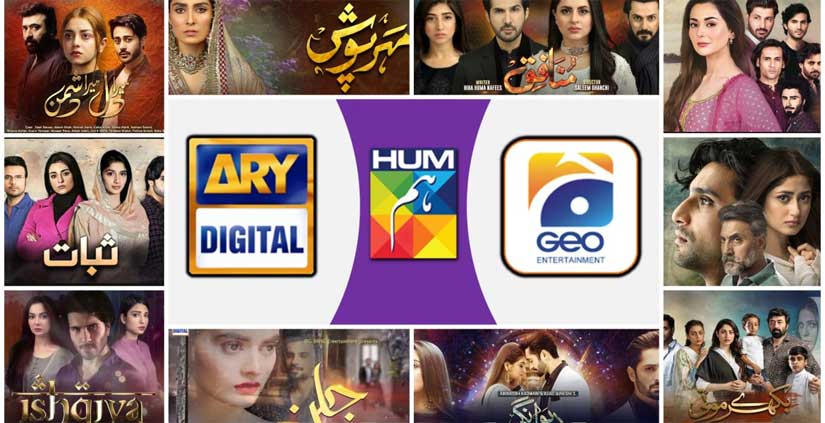 The television industry in Pakistan has grown into a titan in in own right, and there are three channels that everyone has to thank for it – namely, GEO, HUM & ARY! Not only has trio given the avid television viewers new narratives with each passing month, but also proved that they can enjoy healthy competition amongst each other.
But, who out of the three is currently the TRP winner at this point and whose shows have the most interesting stories to watch out for these days?
Diva has the lowdown…
Number 1: GEO – Reaching the '7th Sky'

Ever since 7th Sky Entertainment has associated itself with GEO, the entertainment channel of the conglomerate has turned into a TRP breaking machine!
In recent times, shows like Deewangi, Meherposh, Munafiq and Kahin Deep Jalay have proven to be everyone's favourite, and there's no doubt GEO is enjoying a popularity it hasn't had for a while!
Number 2: ARY – The Experimenter

After gaining immense success from a number of shows such as Meray Paas Tum Ho, Do Bol and Ruswai in the recent past, ARY has stood out for being the master experimenter.
Each show has a unique storyline to it, and they aren't afraid to go out of the box – even if it means losing on TRP or getting backlash. Currently, shows like Jhooti, Ghalati and Jalan have the audiences polarised but definitely glued to their screens!
Read More...