Four strong productions
– THE NEWS INTERNATIONAL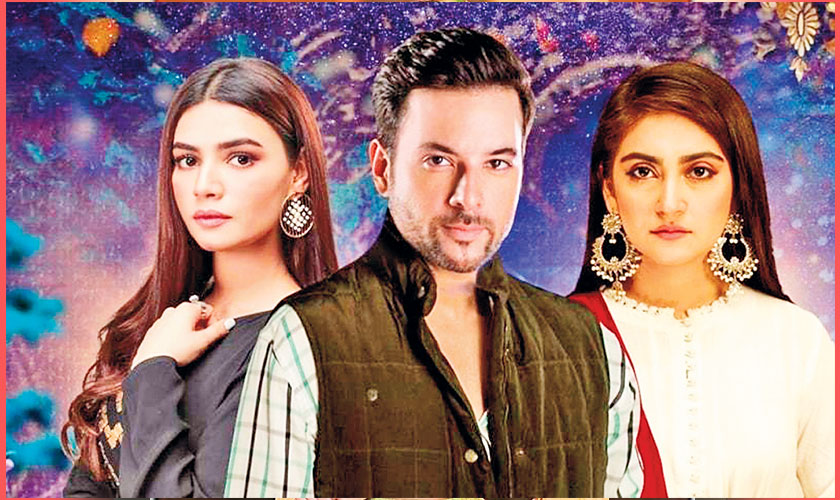 A series of new drama serials from Geo TV that went on air in the last couple of months – and are exploring various genres and themes – have been noticed by the audience.
While some of them are tackling important social issues (Ruswai, Ishq Zah e Naseeb), others are serving as moral commentaries (Bewafa, Mere Paas Tum Ho). However, there are some that strictly don't fall under any of the aforementioned categories but are making an impact with each episode and are generating high ratings. Instep takes a look…
Alif
*ing: Manzar Sehbai, Hamza Ali Abbasi, Sajal Aly
Alif, starring Hamza Ali Abbasi and Sajal Aly, finally went on air last month – after a long wait – and since its launch has viewers hooked to the serial. Sajal, as a struggling actress Momina Sultan, and Hamza, as a leading filmmaker Qalb e Momin, are making waves with their powerful performances.
In the latest episode that went on air last weekend, the plot sees a twist of sorts as Momina finds hope after signing a contract for a Hollywood movie while Momin is shaken by the words of his grandfather, essayed by the incredible Manzar Sehbai. However, Momina's happiness doesn't last for too long as she is shattered by the loss of her younger brother.
Recalling what his grandfather said when he visited him last, Momin begins to ponder and makes a call to the former justifying how content he is with his life. To Momin's surprise, his grandfather leaves him with another thought during their conversation that moves him. When Momin says, "You can't change how I approach life," his grandfather replies, "But your Creator can!"
Whether Momin ignores the statement or digs deeper into it is yet to be seen. Meanwhile he is gearing up for the press conference of his next film that is likely to expose some people around him. Momina, on the other hand, might find some direction and luck in life after having signed on for an international project. Let's wait and watch.
Kahin Deep Jalay
*ing: Imran Ashraf, Neelam Muneer
Starring Imran Ashraf in a completely different light compared to some of his recent, unconventional roles (Bhola, Rehan Chaudhry), Kahin Deep Jalay is another drama that is presently on air and has audiences intrigued.
Five episodes into the drama, the plot revolves around the life of Zeeshan, played by Imran Ashraf, and Rida, essayed by Neelam Muneer.
Read More...