Five reasons why Dolly Darling will be sorely missed!
– SPRING MEDIA BUBBLE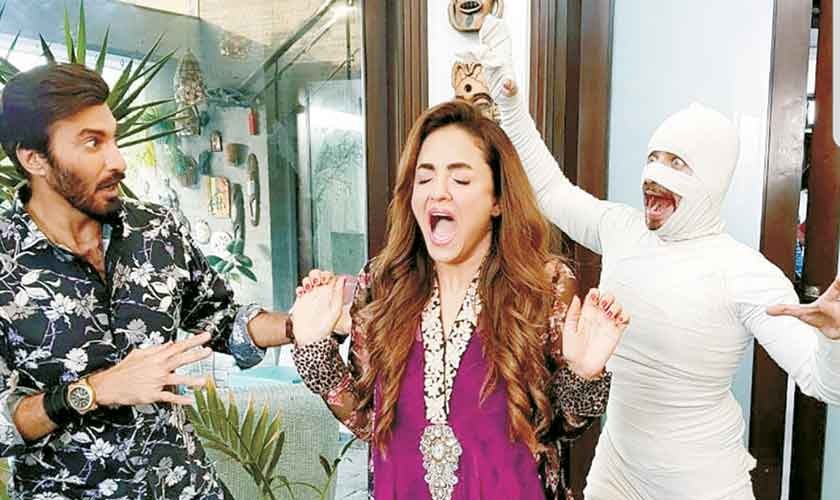 Ever since Dolly Darling started, our excitement knew no limits — only to be sky-rocketing high with each episode. It steadily climbed the popularity charts, and rightfully so. A hilarious comic family entertainer quickly turned out to be one of the most beautiful slices of sitcoms to have produced by 7th Sky Entertainment. The audience and TRP's went bonkers over this unusual and unpredictable comedy.  Directed by Muhammad Iftikhar (Iffi), Dolly Darling had a promising cast — all of them known for their acting chops, especially in the genre of comedy. The show has concluded; here are five reasons why it will be sorely missed.
Nadia Khan's and Aijaz Aslam's camaraderie
The very first and apparent reason why we loved Dolly Darling was the leading pair, Nadia Khan's and Aijaz Aslam's chemistry left us ROFL-ing. Mustaqeem as the victimized husband was at the logger's head with Dolly solving issues and havocs that left the audience in splits. Their heart-winning performances were one of the reasons behind its success. A special mention to Nadia's performance as any project that stars her turns out to be fabulous; it's like the actor has got the Midas touch where comedy is concerned! The versatile actress can pull off any character with utmost grace and perfection.
Read More...