Faysal Qureshi picks up great reviews as Muqaddar goes on-air
– THE NEWS INTERNATIONAL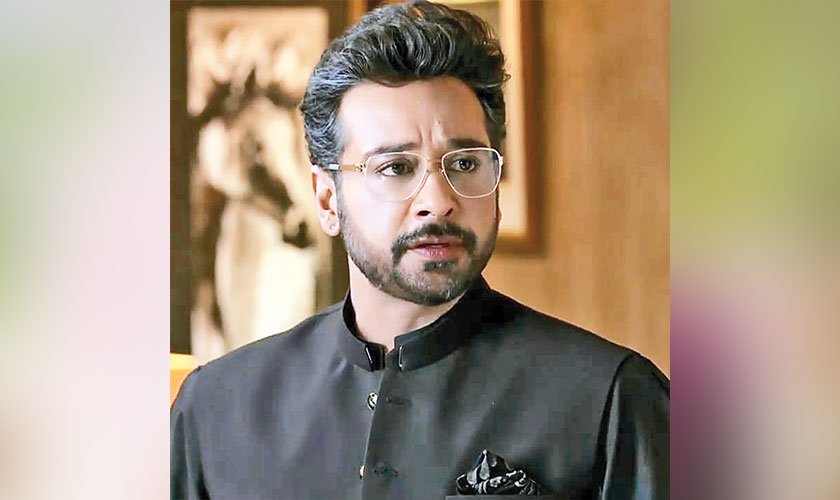 Geo Entertainment's most recent offering, drama serial Muqaddar went on-air earlier this week, featuring Faysal Qureshi and Madiha Imam in prominent roles. Cast in the role of a Sindhi feudal lord, Faysal Qureshi portrays the misogynist Sardar Saif ur Rehman, a prominent power player. Needless to say, he was the strongest attraction in episode one.
Sardar Saif ur Rehman is shown as a highly educated, Cambridge returned landlord, middle aged and married, who is an industrialist as well. He is an influential figure, respected in society as he is actively involved in social work. He has a daughter named Abeera, essayed by Sabeena Farooq; Sardar wants to marry her off to his brother's son Saad, played by Haroon Shahid, who lives with them.
The parallel track in the narrative is that of Raima, essayed by Madiha Imam, an RJ who interviews Sardar Saif ur Rehman on her show. After the interview, Sardar is evidently attracted towards her and even offers her a ride back home but she refuses.
Raima's heart is set on her cousin Haris (Ali Ansari), who she gets engaged to in this episode; she was raised by Haris' parents after the demise of her parents. While the family is planning her wedding, she learns that Saad (Sardar's nephew) wants to propose to her and here lies the twist in the tale. Going by the promo for episode two, Sardar expresses his desire to marry Raima.
So far, Sardar comes across as an educated albeit misogynist person; he doesn't mind his daughter or his nephew leading their lives independently. However, this is one aspect of his personality while he is around his family. There are shades to his personality that will reveal just how he behaves when he sets his mind on something or someone. Faysal Qureshi certainly impresses with this onscreen persona, reminding many of his performance in and as Bashar Momin (2014).
Read More...