Fans Are Celebrating 6 Months Of Ishq Jaleibi & It's Actually Sweet!
– DIVA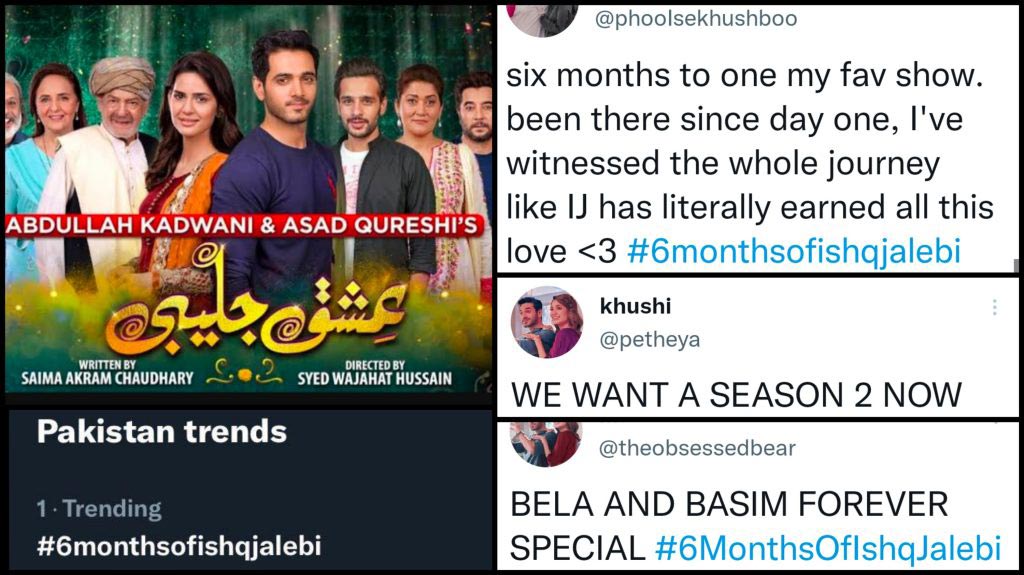 Fans are taking a trip down the memory lane as they celebrate 6 months of Ishq Jalebi. The drama was an absolute treat to watch and it seems like fans are expecting a season 2 as Madiha and Wahaj's couple becomes one of the most couples of the year, for all the right reasons!
Remembering Bela, Basim and their naive love for each other, here's what the fans had to say:
They definitely are!
Fans were in awe of Wahaj as Basim:
Man proved his mettle:
People were sharing how they could watch the show over and over again:
It bought comfort to many:
❤
We loved!
Their new TVC had fans miss them even more!
😻
Hahaha, ours!
We all do!
The obsession is unreal:
People who discovered the show later too were glad they'd found it:
Fans are already expecting a season 2:
Like we said, fans weren't going to get over them anytime soon!
Hahaha!
🔥
Fans went on to thank the entire team:
People were sharing what the show meant to them:
Fans were sharing their favourite dialogues:
Do you miss Ishq Jaleibi too? Let us know in the comments below!
Read More...