Chauraha Is Raising Critical Awareness About Online Relationships
– FUCHSIA MAGAZINE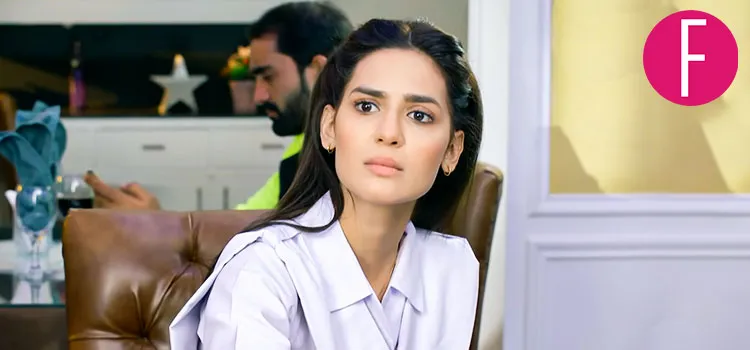 The drama aptly addresses a generation that is media savvy, yet often falls prey to those who employ it for insidious purposes. Scroll down to catch up on Chauraha.
The latest episode of Chauraha sends out a very impactful message – we can be vulnerable even if we are not on the lookout for a secretive, romantic relationship. Zoya is like any regular young girl who is interested in the finer things in life – fashion, new clothes, social media, friends and social life.
The drama has handled a subtle depiction of how a regular girl like Zoya can also be trapped in the most horrific of criminal ways, not necessarily because she did something wrong, but maybe because she wasn't more vigilant or careful.
Lessons To Live By
The latest Chauraha episode gave us lessons to live by: Do tell someone in your home. Share information about who you're engaging with online, where are they from and most importantly, do tell someone where you are going and who you will be with. It might save many hours of anguish, needless worry (most of the time) and also, encourage safer online relationships for the entire community.
Zoya thought she's making a new friend – a girl friend, whom she can relate to & introduce to her other friends. So before we relegate Chauraha to yet another story, think about all those times you might have received a message in your inbox and instead of deleting it, or ignoring it, stayed a bit longer, maybe because it sounded genuine? You might even check out the profile image and if all seems good, click 'accept request' and reply to the message.
And thus begins a relationship that might or might not be what it seems. Chauraha is addressing an issue which must be taken head on – a lesson for all of us to keep watching, learn and be vigilant on social media, not just for ourselves, but our families!
A shoutout to Madiha Imam & Mikaal Zulfiqar for giving us relatable characters in Zoya and Junaid. Director Aehsun Talish & writer Edison Idrees Masih are telling a story in a refreshingly organic way!
Play on Chauraha, you're hitting the right notes!
Read More...