Bandhay Aik Dor Say is a cute family play, reveals Ahsan Khan
– IMAGES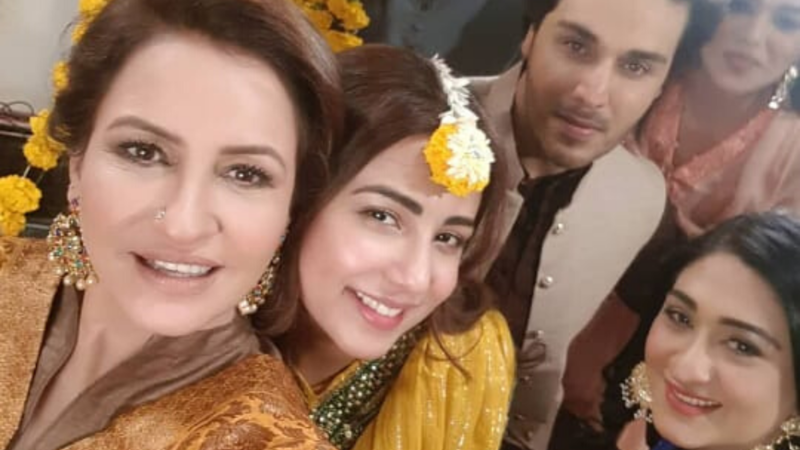 Ahsan Khan's newest project will be airing tentatively in March and we already have details.
The serial is a family drama centred around the life of a single family with eight to 10 members, he told Images.
"It's not just centred around a guy and a girl; there's a love track, of course, but that's not all it's about. It includes the character of my dadi, played by Samina Ahmed, as well as my taee, played by Saba Hameed and my mother, played by Saba Faisal," he said. Last week, Saba Faisal shared some pictures on Instagram and it really does look like a family affair.
"It's a nice family play. I would call it a simple story, with well-knitted small moments, small gestures in [the lives of] a middle class joint family," added Ahsan, adding that the show will also highlight the happy moments that also occur in a joint family system, despite the issues.
Read More...