Abdullah Kadwani and Asad Qureshi, of 7th Sky Entertainment, hit another milestone with Geo partnership!
– HIP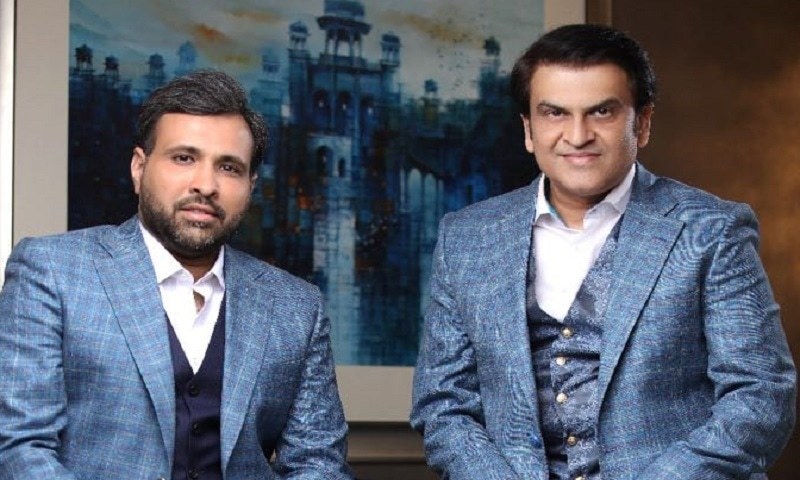 Abdullah Kadwani and Asad Qureshi, the dynamic duo behind the largest entertainment company in Pakistan, 7th Sky Entertainment, have hit another milestone with the company. Abdullah Kadwani and Asad Qureshi have assumed the roles of Group Managing Director and Chief Operating Officer for Geo Entertainment respectively. The duo will be responsible for the bottom line of all units that come under Geo Entertainment Holdings including GEO's Entertainment TV channels including GEO and Kahaani, Production House, GEO Films, Fire Records and all other entertainment properties of GEO Network.
Abdullah Kadwani and Asad Qureshi together bring an era of media expertise in production, direction and marketing to the Geo Network and through this partnership we believe, the company as well as the channel will go on to adding a number of other milestones to their credit. Today, the company strives to change the face of the Pakistani media industry with a proven track record of quality, performance, integrity and innovation when it comes to their projects.
Together with Geo, Abdullah Kadwani and Asad Qureshi will put use of their expertise and professionalism creating a new realm of entertainment through the channel. As a head of the core team at Geo Entertainment now, Asad Qureshi and Abdullah Kadwani will contribute substantially to the entertainment industry of Pakistan, like they have been doing so with their largest independent production house in the country.
Read More...