Abdullah Kadwani and Asad Qureshi became part of GEO Entertainment holdings
– CLIFF PAKISTAN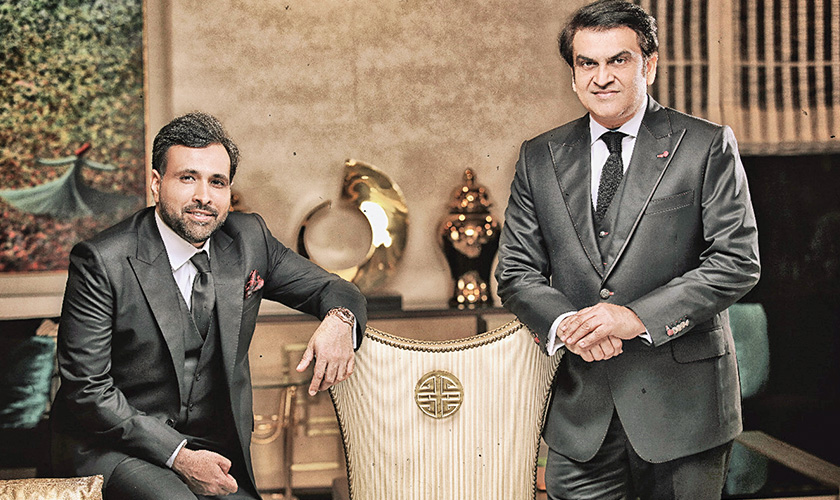 Karachi(Cliff News)The ace producers of the biggest entertainment company of Pakistan 7th Sky Entertainment and the brains behind the most talked about serial these days "Khaani" have accomplished another milestone by joining hands & have partnered with GEO Television Network.GEO Television Network is proud and excited to announce their partnering with Mr. Abdullah Kadwani and Mr. AsadQureshi of 7th Sky Entertainment who have now become part of GEO Entertainment Holdings.
Mr. Abdullah Kadwani has taken charge as the Group Managing Director Geo Entertainment Holdings and Mr. Asad Qureshi shall be the Chief Operating Officer of Geo Entertainment Holdings.They will be responsible for the bottom line of all units that come under it which include GEO's Entertainment TV channels including GEO and Kahaani, Production House, GEO Films, Fire Records and all other entertainment properties of GEO Network.
Mr. Abdullah Kadwani is a renowned Pakistani Actor, Director, Marketer and Producer who brings decades of media related skill sets including performing arts, advertising, media marketing, sales and production. Starting out as the CEO of Media International a media events and public relations firm, he soon took over as the CEO in partnership with Pakistan's biggest media services group, Interflow Group and launched its flagship company, ICON Media.
He was also the CEO of Media Max and as part of the core team played a vital role in launching a leading satellite channel of Pakistan & was associated with them for 11 years…He is also the Founder of the premier broadcast and filmed entertainment company '7th Sky Entertainment.Abdullah Kadwani has transformed the media production industry by introducing professionalism and culture transforming values.
He ventured into not only productions, but direction as well and has directed many award winning Dramas. With a diversified portfolio he has been contributing substantially to the entertainment media industry in Pakistan. He has been a recipient of many awards including; Best Producer, Best Actor and Best Drama Serials.
Read More...