7th Sky Entertainment Sets Streaming and TV Records Once Again with Blockbuster Deewangi!
– DIVA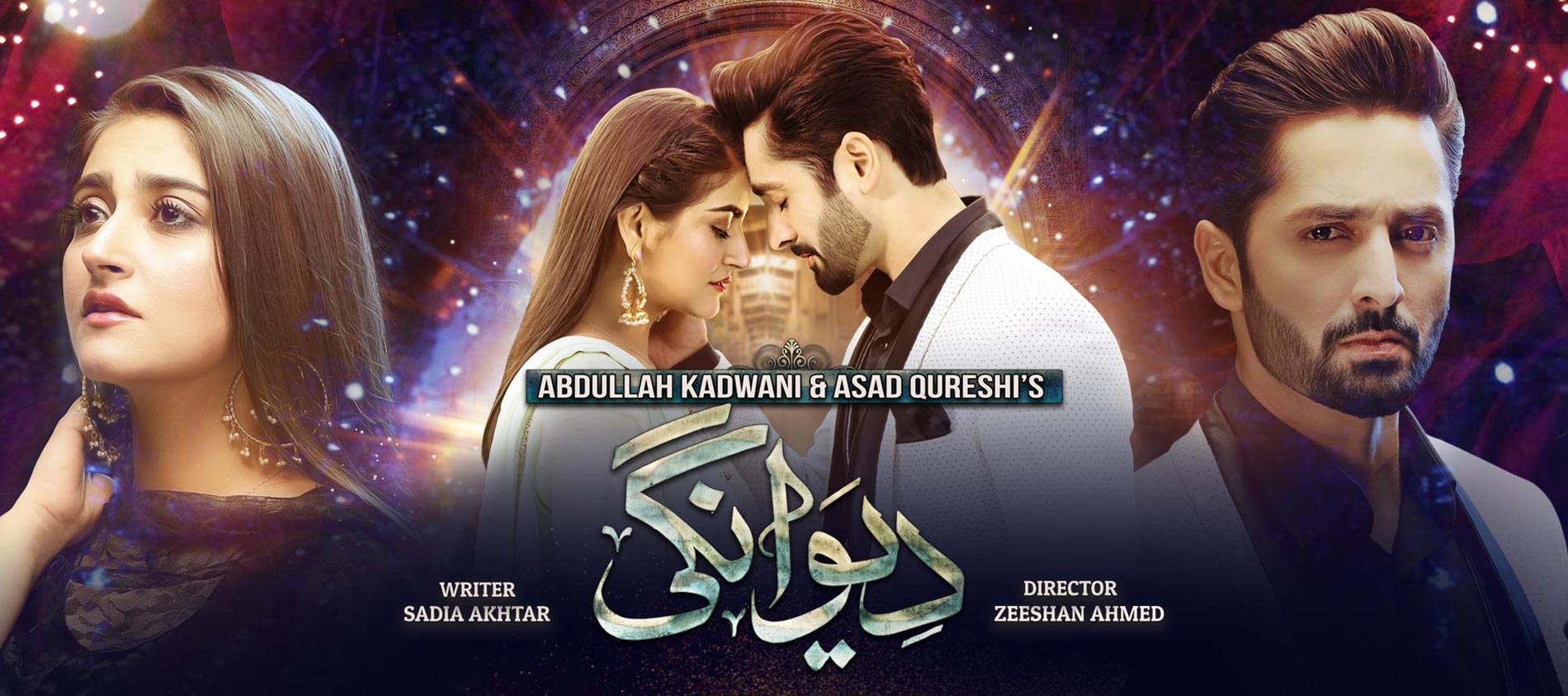 Well, many of us had expected that Deewangi would be a hit drama from the moment we saw its trailer. Given that it was a creation of two of the biggest names in the industry Abdullah Kadwani and Asad Qureshi, and also starred an ensemble cast, its success was in a way inevitable. However, the amount of love and appreciation the drama has got from fans in Pakistan and beyond would have perhaps even surprised the cast and the crew.
Bringing Geo to the front in the TRP race again, Deewangi had been quite the rage throughout its run – regularly topping the rating charts and trending at the top spots on YouTube. With the last episode, Deewangi brought another record for 7th Sky Entertainment, with an excellent rating 15.6 (25.4 peak rating) in its finale. It continued trending for hours on YouTube and Twitter, and managed to get 5 million views in just under 48 hours on YouTube, which is a testament of the connection it sparked with the audiences. Everyone who watched it was invested in the life stories of Nageen and Haroon – as could be seen from all the comments pouring in on twitter.
Some people had been hoping for Sultan to get redemption for what he had done.
While some people agreed with how the story had come to an end and justice had been served.
No matter which side they were on, everyone could agree on the fact that it was a mind-blowing drama!
Deewangi – surely left behind a lot of lessons, and one of them was that true love always prevails.
All in all – fans couldn't contain their excitement on their favorite show getting recognition and breaking records with its ratings!
Read More...