5 lessons we got as Kahin Deep Jalay comes to an end
– 24 NEWS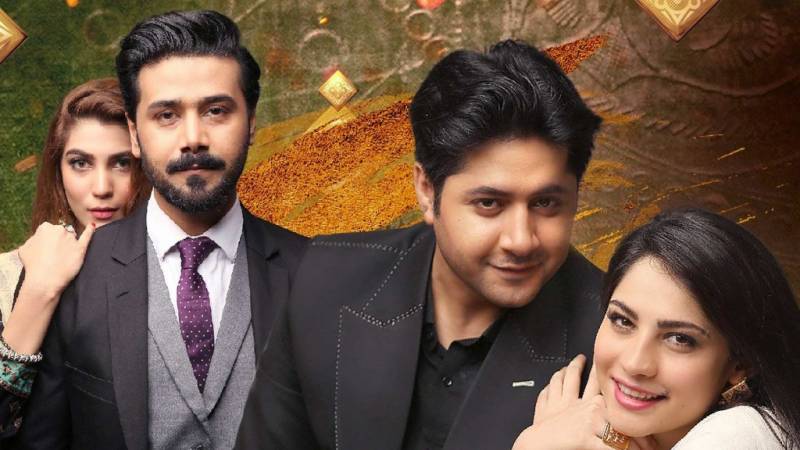 7th Sky Entertainment has yet another proud moment as it adds Kahin Deep Jalay to their list of completed dramas. Directed by Saima Waseem, written by Qasira Hayat, and produced by Abdullah Kadwani and Asad Qureshi, the drama is themed around love, revenge, jealousy and trust issues. The main leads of the show are Neelum Munir as Rida, Imran Ashraf as Zeeshan, and Nazish Jahangir as Shameela.
Ever since we have seen the last episode, we simply cannot get over it. It's a matter of mixed emotions, to be honest. We are happy that the drama ended on such a beautiful note even though there were many dark scenes, and we are sad because a legacy has finally ended.
To relive the entire drama, here are 5 lessons we have learned from Kahin Deep Jalay:
Trust comes before love. Relationships crumble when there is no trust.
Throughout the drama, we witness trust issues. Rida was a darling little sister of three lovely brothers who loved her with all their hearts. But, when Shameela started playing plots against Rida, her own brothers started mistrusting her. This led to a huge breakaway in their relationship to the point that they disowned Rida. The same happened with Rida and Zeeshan. If only they had trusted Rida more instead of believing what they were made to see, none of this would have happened.
2.       You shall reap what you sow.
This has been a long said proverb that you only reap what you sow, and Kahin Deep Jalay is a perfect representation of this. Shameela played every possible trick to take everything away from Rida and to prove to everyone that she has an evil character. She almost got succeeded, but in the end, Rida still had everything, and it was Shameela who got widowed (first marriage), got divorced (second marriage), and was homeless.
Read More...